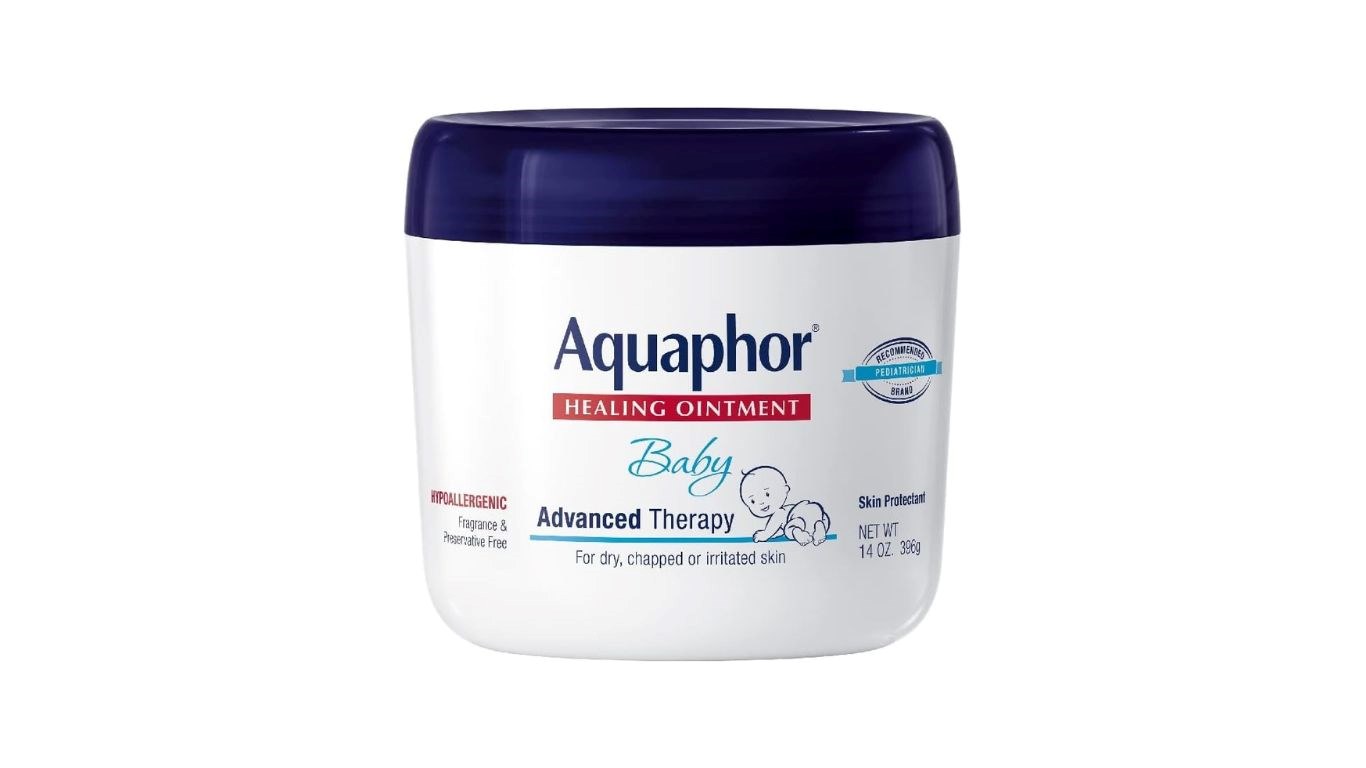 Protect the skin of your little ones from acidity, wetness, and chafing with Aquaphor Baby Healing Ointment!
Go ahead, click on the below button, and check this product on Amazon.
Its key benefits include;
Restore smooth, healthy skin
Provide extra gentle care for your baby's tender and delicate skin
Prevent diaper rash
Protect skin from drying in wind and cold weather
Parents can also use it as a body moisturizer to soften dry hands, cracked heels, or chapped lips.
This multi-purpose ointment is enriched with 41% Petrolatum, nourishing baby's skin to enhance healing. Try it now and keep your baby happy, healthy, and protected!