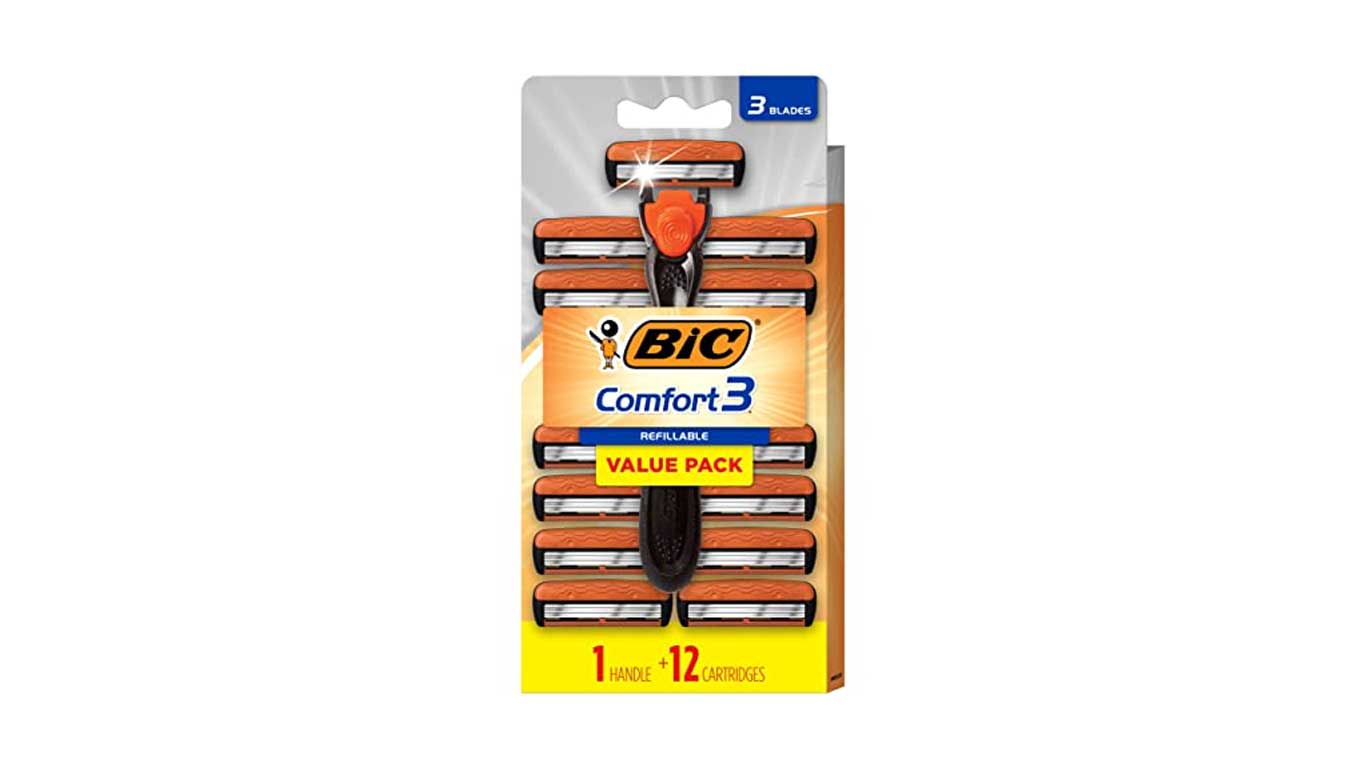 The struggle to find a good razor is real, but with the BIC Comfort 3 Refillable Three-Blade Disposable Razors, your search ends now.
This 13-piece razor kit includes one handle and 12 cartridges with three blades, providing a comfortable shave for even the most sensitive skin. Don't settle for razors that leave you with razor burn or irritation. Upgrade to the BIC Comfort 3 and experience the ultimate shave.
Just click on the link and get this offer immediately for just $11.50. It's high time for no more nicks, no more irritation, just smooth skin every time.