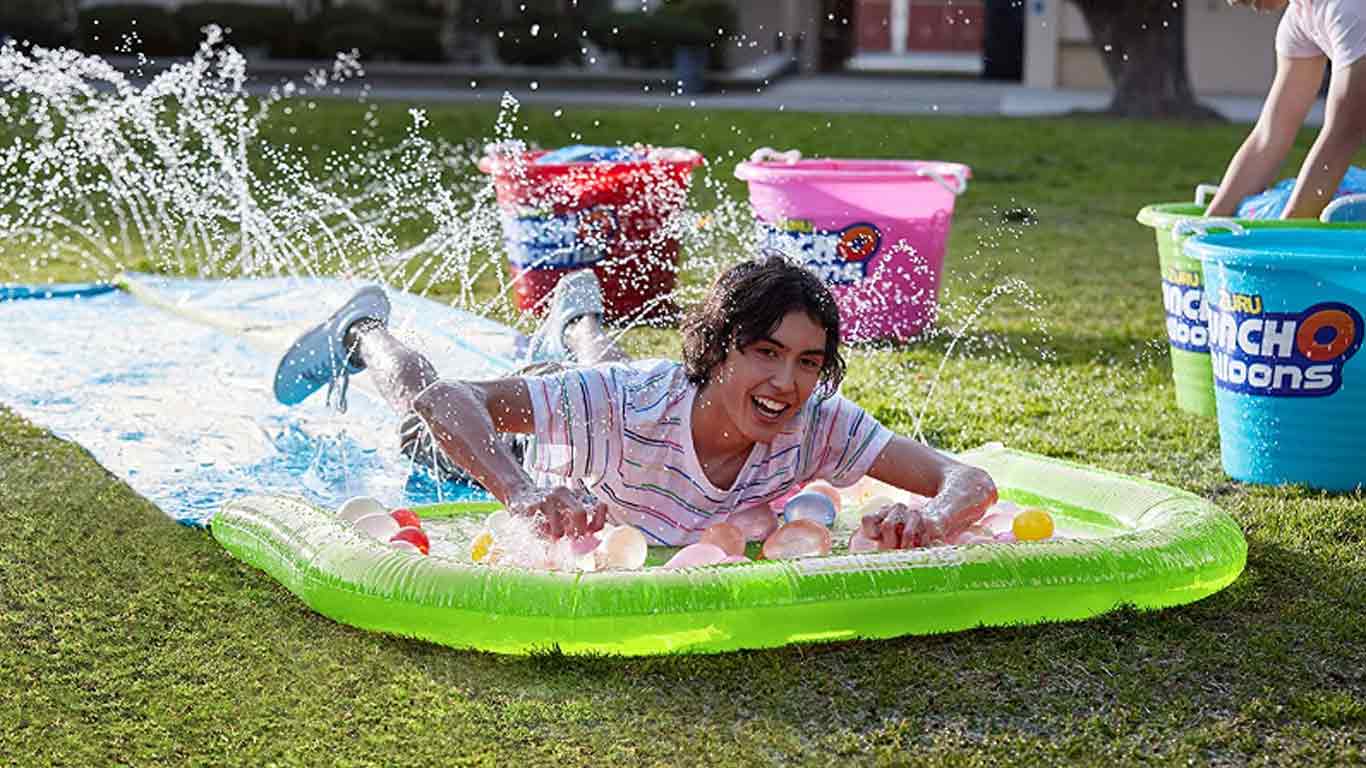 The Bunch O Balloons Water Slide Bundle is here to save the hassle of filling up water balloons one by one, only to have them pop before you can even throw them. Summer is coming, and you know what that means – it's time to slip and slide into a refreshing pool of cool water.
For the low price of just $22.49, you can have a bundle of 100 self-sealing water balloons ready to go in just 60 seconds.
And if that's not enough to make you jump for joy, this bundle also comes with a water slide! So, click on and get this in your cart before it's sold out.