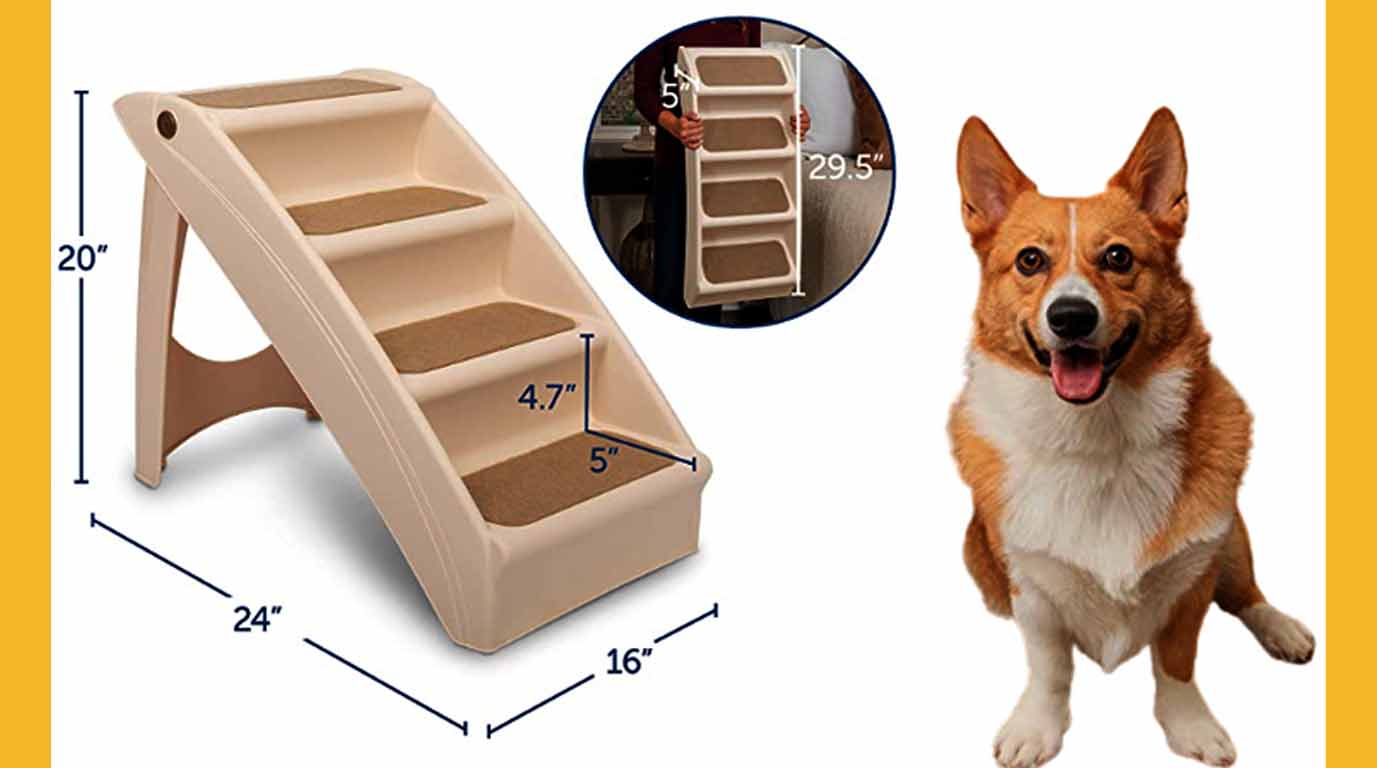 Get the bestselling dog folding stairs by PetSafe at an awesome 28% discount!
Help your dog safely climb up the bed with these folding stairs that feature side rails as well as nonskid fabric tread covers. It supports 150 lbs to 200 lbs so your dog can easily climb up and down the bed.
Sizes:
Small (24" x 16' x 20")
Large (28" x 18" x 25")
Price:
Before – $59.99; After – $42.95
These foldable, easy-to-store dog stairs are ideal if your dog has a fear or anxiety about heights. So, grab this excellent product at 28% off today!