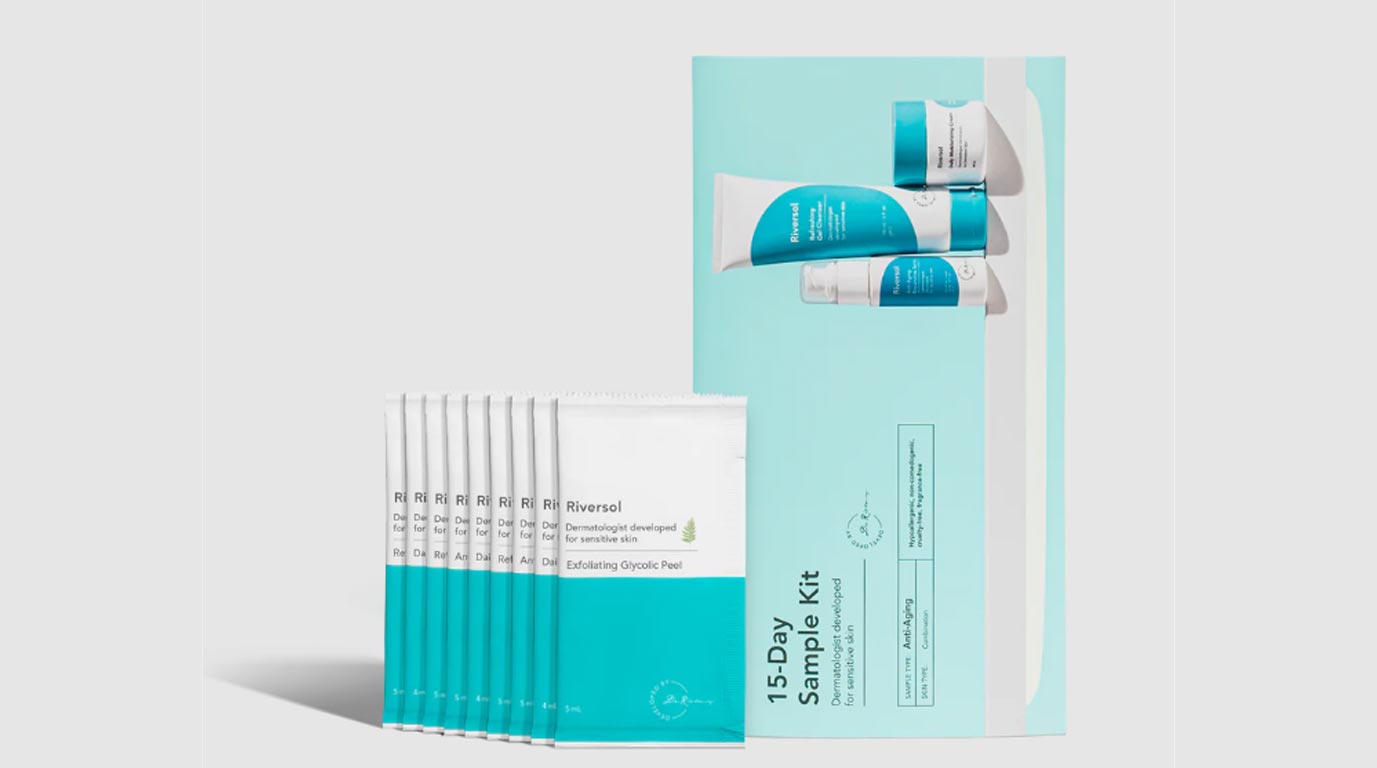 Receive your Free Riversol 15-Day Anti-Aging Reparative Sample Kit by just choosing your skin type, placing an order and sending a one-click request for this dermatologist developed anti-aging free sample kit.
This free sample kit includes a 15-day supply of Riversol cleanser, serum, and moisturizer. Your products should ship within 24 hours after requesting your order.
Note: It's only a one-time offer.