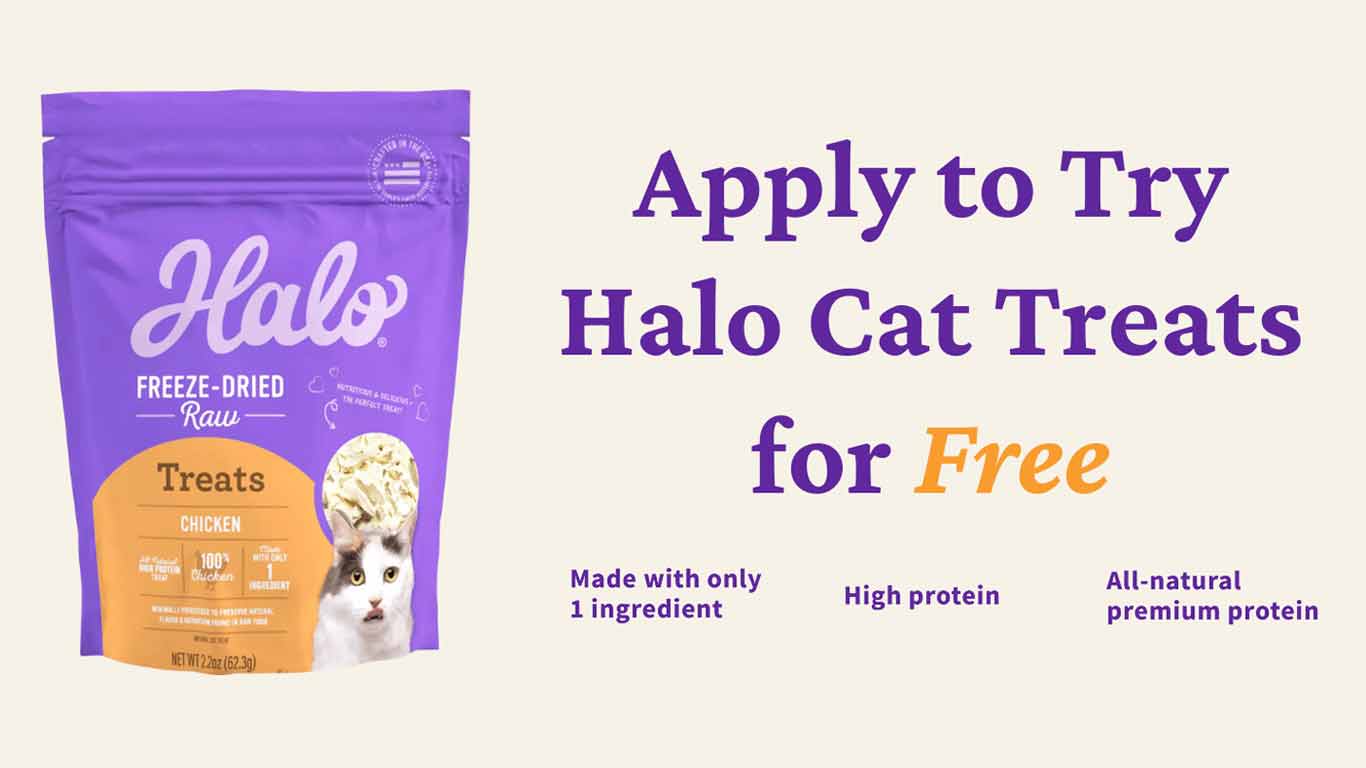 Halo is giving you the chance to score FREE Halo Freeze-Dried Cat Treats – the ultimate delight for your fur babies.
What's the scoop? Halo's freeze-dried treats are made with love and care, ensuring your kitties get a tasty and nutritious snack.
These treats are all about real ingredients and real flavors that your cats will absolutely adore.
Ready to treat your whiskered companions? Swing by the button below to access the offer.
Click on it, and you'll be directed to a page where you can sign up and request your free Halo Freeze-Dried Cat Treats.
To get in on this offer, you might need to create an account or sign in if you're already a member.
Then, provide the necessary information and eagerly await the arrival of those yummy treats at your doorstep.
Go ahead and claim your free Halo Freeze-Dried Cat Treats – your feline friends will thank you with plenty of purrs and head nudges!
Related Offer: Also, you can give your feline friend a treat they'll love! Claim your Free 4-Pack of Healthy Cat Treats now and watch them purr with delight.