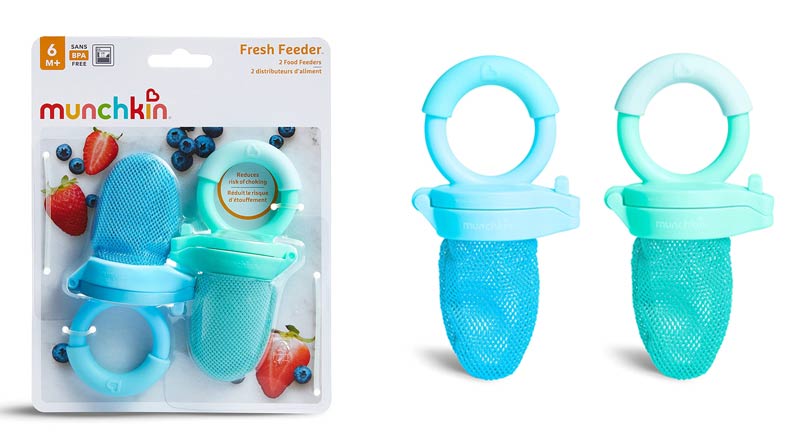 Amazon offers you Munchkin Fresh Food Feeder for only $6.49. This pack of two comes in two colours blue and mint. Made from Plastic, Nylon, and Fabric, this food feeder allows you to add fresh fruits, vegetables, and purees to your baby's meal.
The design is a simple mesh which works as a teether. It is safe and easy to use, along with being dishwasher safe.
No need to worry because only small, digestible pieces can come through. Just add the product to your cart, and by checking out, you can place your order.