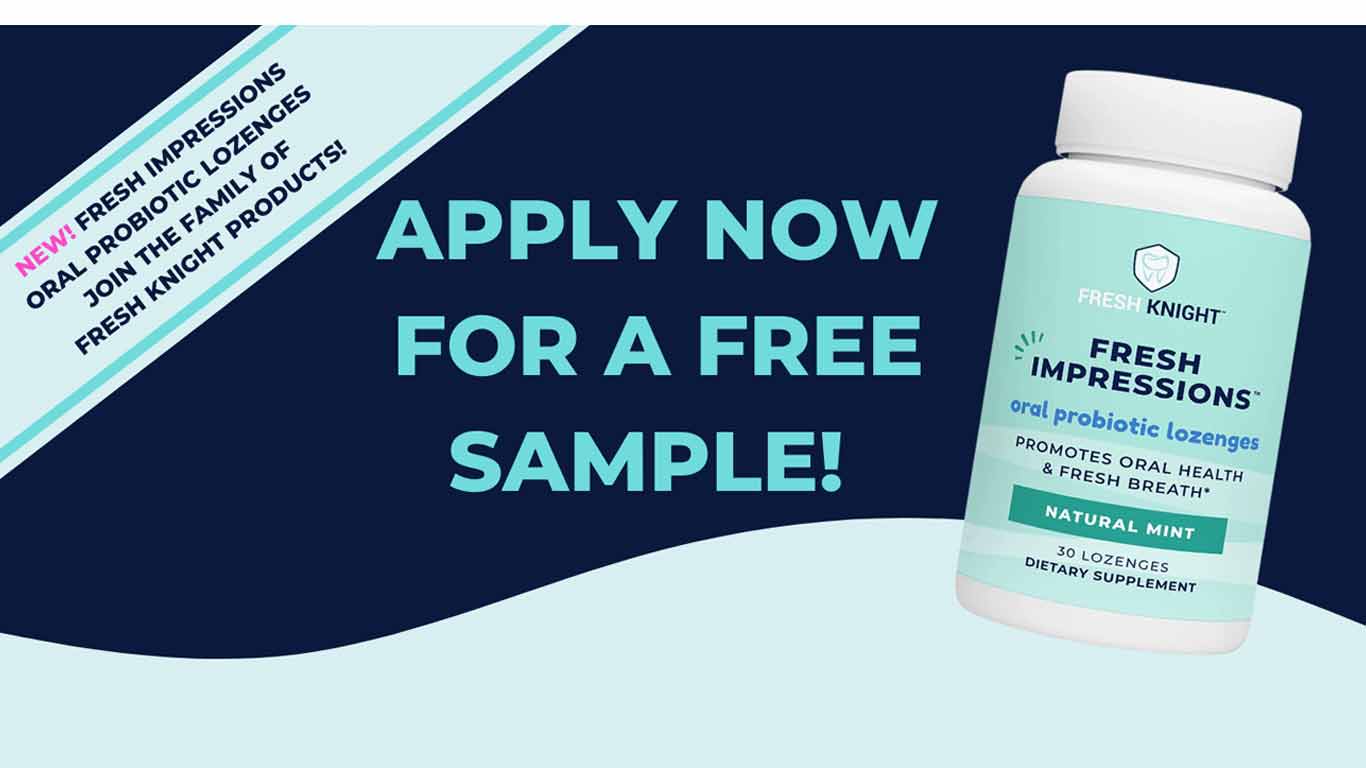 With Fresh Impression Probiotics, you can keep your breath fresh for long. And now, you have the chance to try them for free.
That's right, click on get this deal and enjoy the offer for free samples of Fresh Impression Probiotics. Well, who doesn't love free stuff, especially when it can help improve oral health?
These oral probiotic lozenges are a great addition to your daily routine and may even help prevent bad breath and gum disease. So, all you have to do is hurry up and try your luck now.