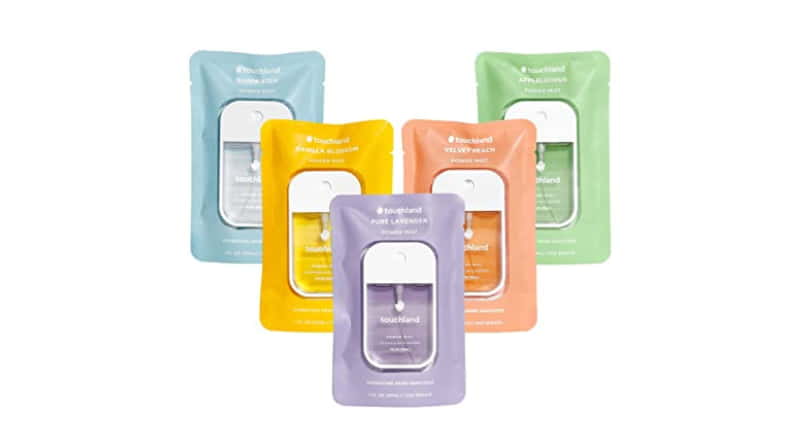 Stay clean and moisturized on the go with Touchland Power Mist Hydrating Hand Sanitizer. This set includes five 1 FL OZ bottles of hand sanitizer in five refreshing scents: Lavender, Vanilla, Rainwater, Peach, and Applelicious.
Each bottle contains sprays of the hydrating formula, which helps to kill 99.9% of germs while keeping your hands soft and nourished.
Get this convenient set of hand sanitizers at a discounted price, and never be without a way to clean and refresh your hands.