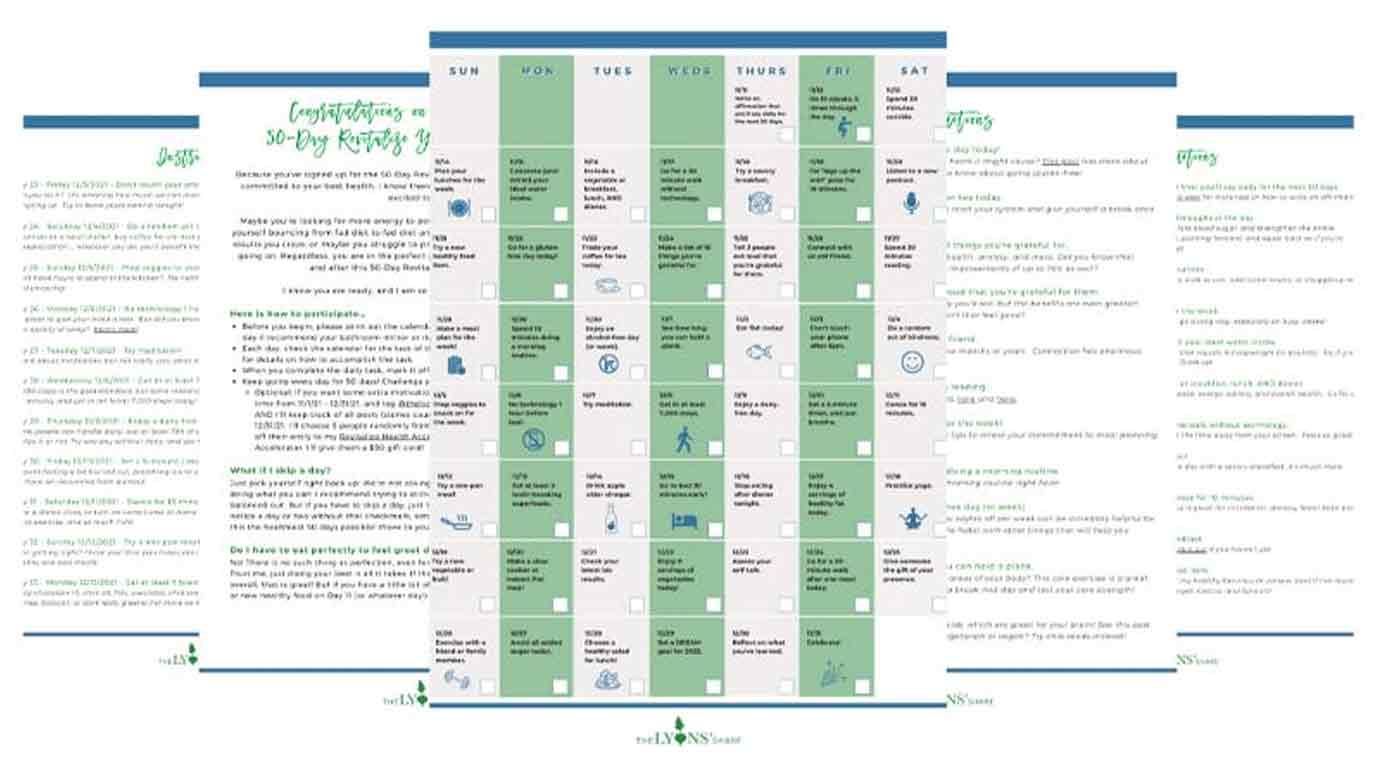 Want to spice up your life and your health in a fun and exciting way? Get the 50-Day Revitalise Your Health Challenge pdf where you get a new and exciting health challenge every day for 50 days straight.
No more monotony, no more feeling like a health robot, just pure, unadulterated fun.
So come join the fun by dropping your name and email and make some health magic.