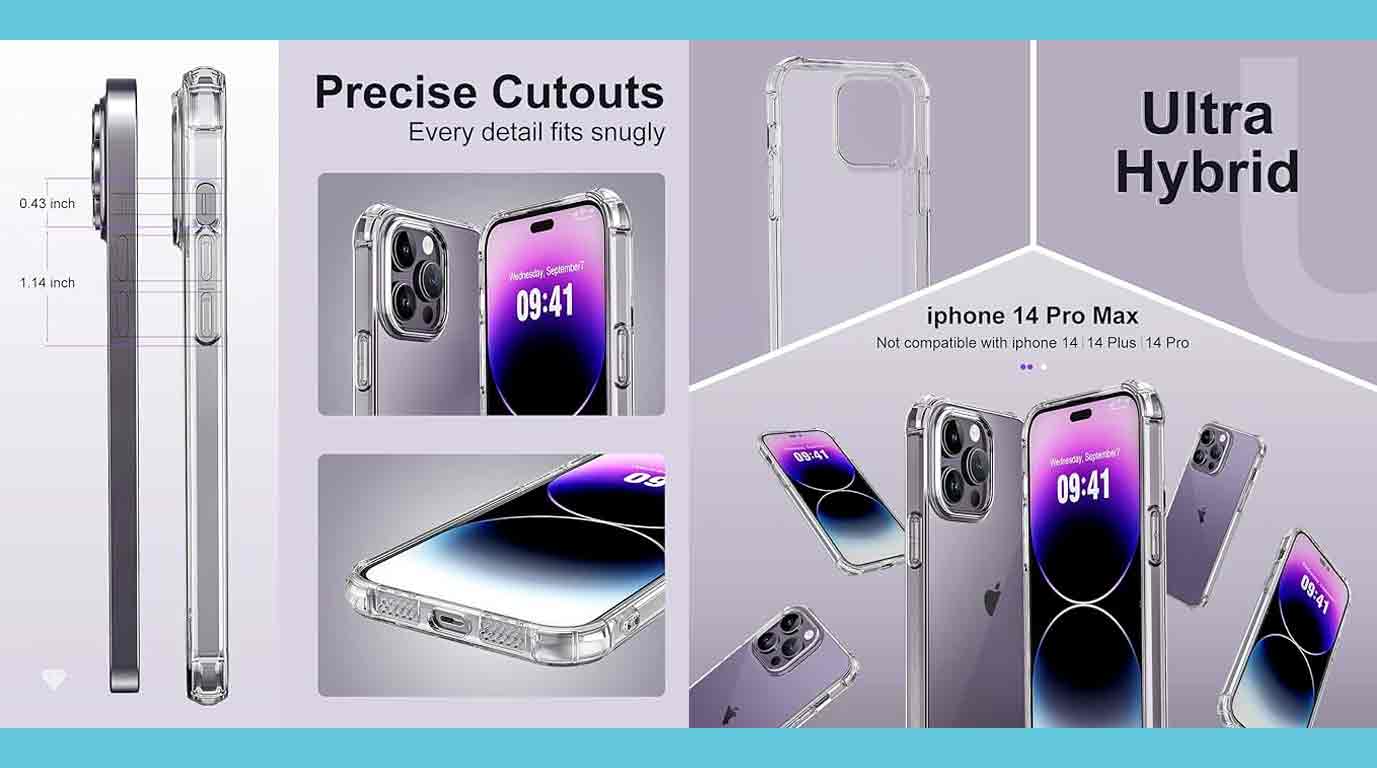 This is crystal clear, 6.7 inches, military grade, shockproof, anti-yellowing protective case for iPhone 14 Pro Max!
Made with high-quality polyurethane, this case completely protects your phone from drops, bumps, and scratches. Plus, its stain and sweat resistant technology keep it from yellowing over use. Not to mention the ultra-comfortable, non-slip grip easily fits in your palm.
So, what are you waiting for? Avail 65% on this awesome iPhone Pro Max Case right now!
Check out this Moto G Pure Case in a stunning purple color, available at an affordable price!