Win a Johnson's Baby Relief Kit as part of a rewarding program. This kit contains several pediatrician recommended full-sized products for all your baby's common ailments.
Baby Relief Kit from Johnson & Johnson includes:
Kaolectrolyte
Infant's Mylicon Drops
The First Years Hospital
Style Nasal Aspirator
Johnson's Soothing Vapor Baby Bath
Infant's Motrin Concentrated Drops
Infant's Tylenol Concentrated Drops
Balmex Diaper Rash Ointment
To get this reward, simply sign up for the website with your email, contact information, and accurate shipping address. Plus, you must complete all the given program requirements such as 2 Silver, 2 Gold, and 8 Platinum Sponsor Offers to qualify for the reward.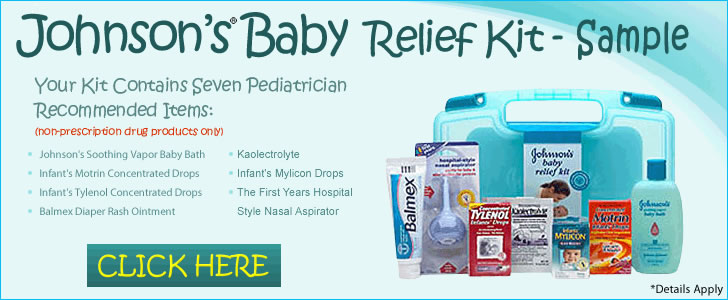 Note: Only people 18 years or older can apply.
Countries allowed: US only