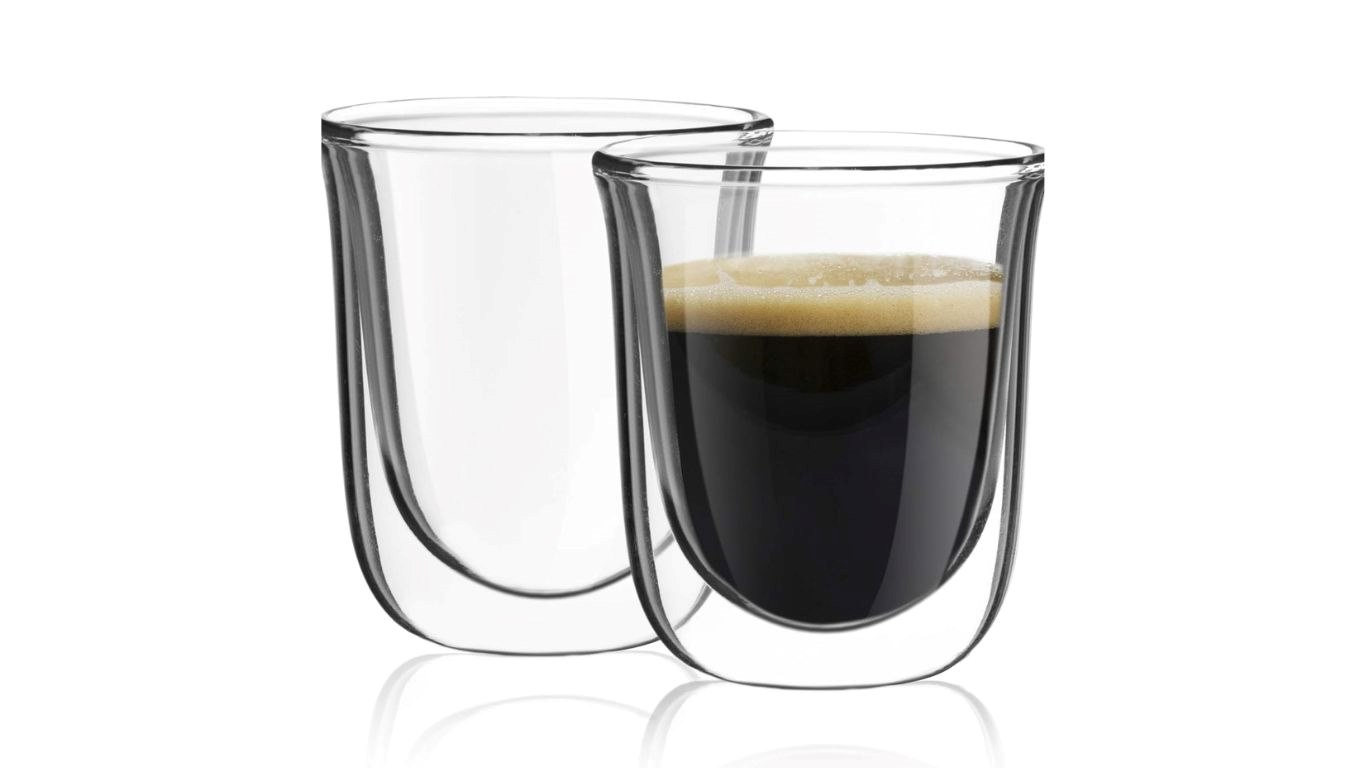 Hello espresso lovers! JoyJolt Javaah double walled espresso mugs keep your coffee piping hot till the last, enhancing your coffee experience. Click the button below and buy it from Amazon at an attainable price.
Its remarkable features include;
Durable and easy to clean.
Made from heat resistant borosilicate glass.
Microwave safe up to 350°F/180° C.
Dishwasher-safe.
Each cup can hold 2 Oz espresso shots, giving you a boost for the day.
Suitable for hot and cold beverages and desserts.
Perfect gift for any coffee lover.
These cute little glasses put smiles on your face. So, sit back and relax, take your time to enjoy the rich taste and aroma of your coffee, and cherish your day.