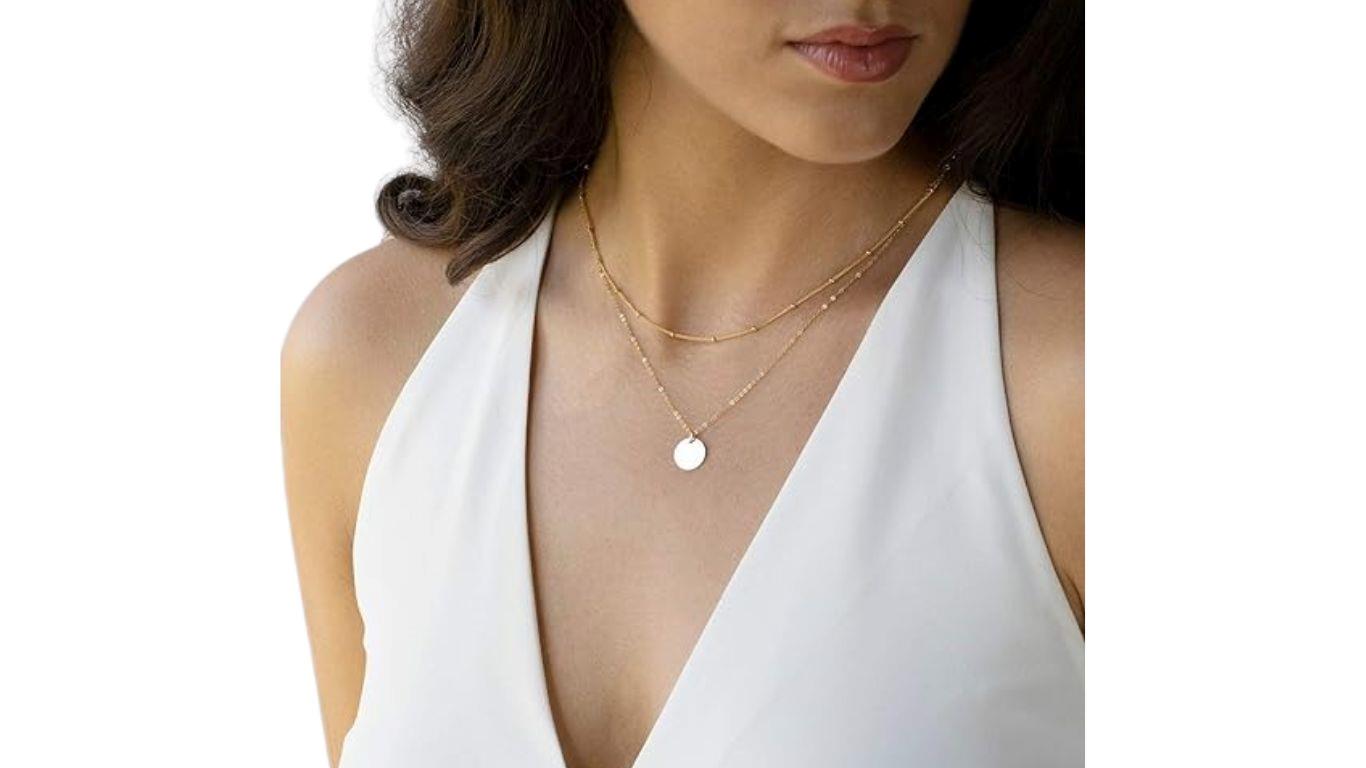 MEVECCO creates simple feminine jewelry, letting them experience unforgettable moments. So, reflect your lifestyle with its 18k Gold Plated homemade Layered Heart Necklace Pendant! To order it;
Click on the below button.
Check this product on Amazon.
Its key features include;
Length of the first layer:13.5″+2″
Length of the second layer:18″ + 2″
Suitable for parties, ceremony, wedding, dating, etc.
This elegant and unique necklace is a perfect gift for women, giving them a delicate look. So, hurry up and do not miss out!