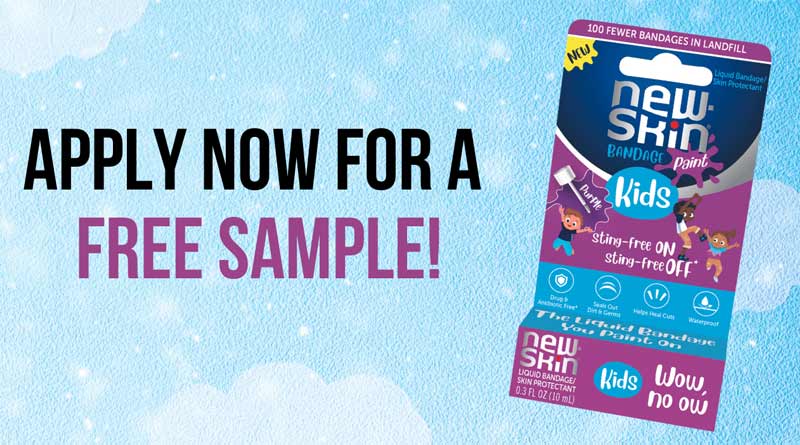 Liquid bandages are ideal for kids. New skin offers you a free sample of these bandages. It is the first pain-free bandage that you paint on the wound. It dries and naturally falls off later. This waterproof bandage is drug and antibiotic free.
Just click on the "apply now" button and answer a few questions. Add your email address to submit.
If you are selected for the free sample, you will receive an email. Easily apply and quicken your healing process while sealing out dirt and germs.