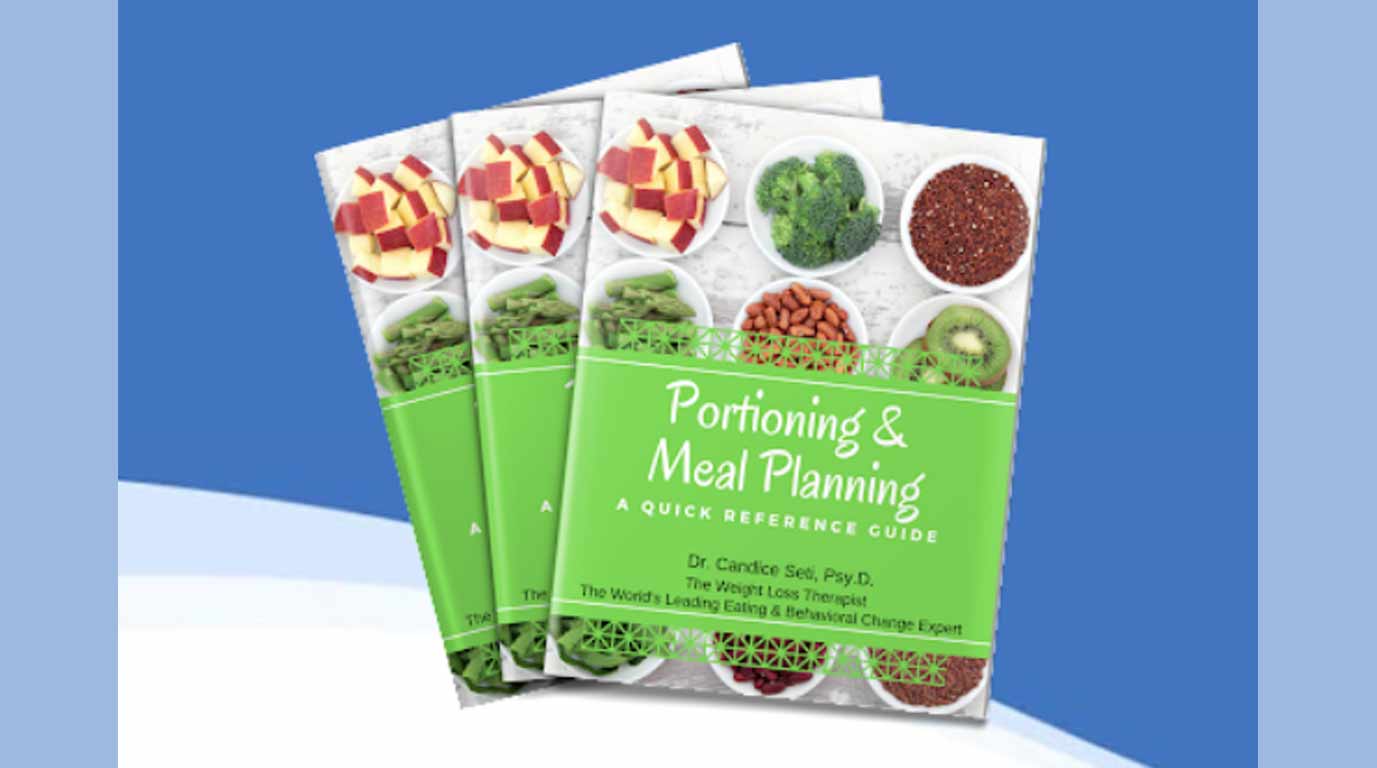 Having trouble planning your meals? The weight loss therapist offers you a great chance to portion your food easily.
No need to measure the calories while planning your meal portions. All you need to do is download a free "Portioning and Meal Planning" cheat sheet.
Have a healthy balanced diet by using this sheet and don't miss your chance to have delicious meals. Click on "Please send me the free guide" to grab this cheat sheet now.