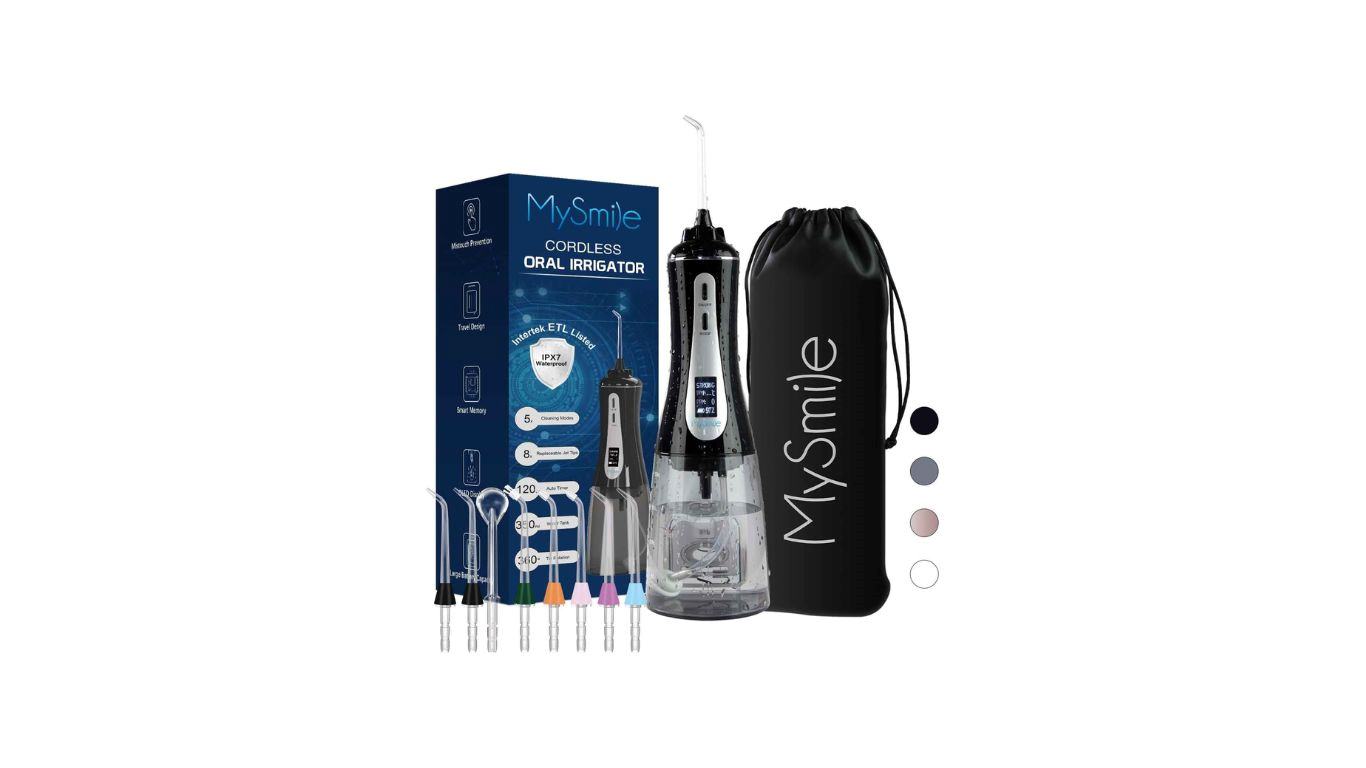 Pamper your smile with a 350 ml hygienist MySmile cordless water dental flosser! It is equipped with a strong pump, 50-150 PSI water pressure, and 2200-3000/min pulse frequency of braces flossers, removing food residues and stains effectively. Want to get it? click on the below button and check its price on Amazon.
Its specifications include;
Improve your gum health and keep your breath fresh.
Unique OLED indicating screen, water quality PPM, and battery power, offering convenient teeth cleaning experience.
Waterproof and owns 5 cleaning modes
Powerful 1800 mAh lithium battery
Prevent oral problems including; dental calculus & implant, tooth decay, plaque, orthodontics, and periodontitis, etc.
Try it today and take your brushing routine to the next level!