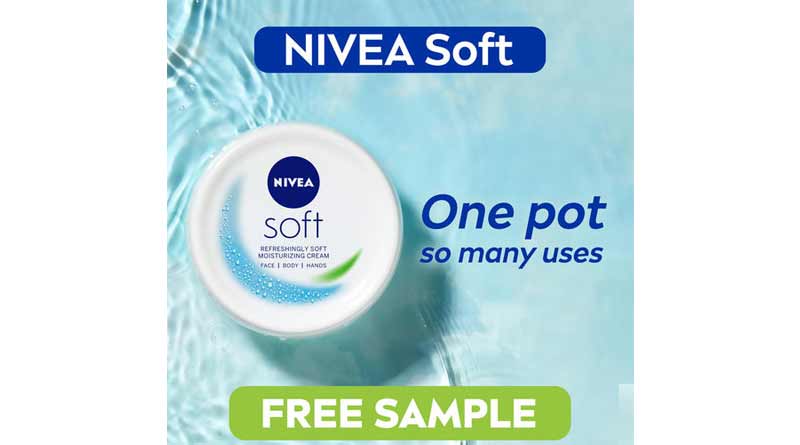 Keep your skin moisturised with a free Nivea Soft Moisturising Cream. Grab one of the 90,000 free Nivea Soft Moisturising Creams. Maintain a healthy skin barrier by providing your skin with ample moisture.
To grab this deal, click "Get This Offer Now" and then press 'Get Now' on Nivea's Facebook post. Fill in the required information and enjoy your free Soft Cream sample.
For soft and smooth skin claim this deal now before the stock runs out. Say goodbye to dry and cracked skin!