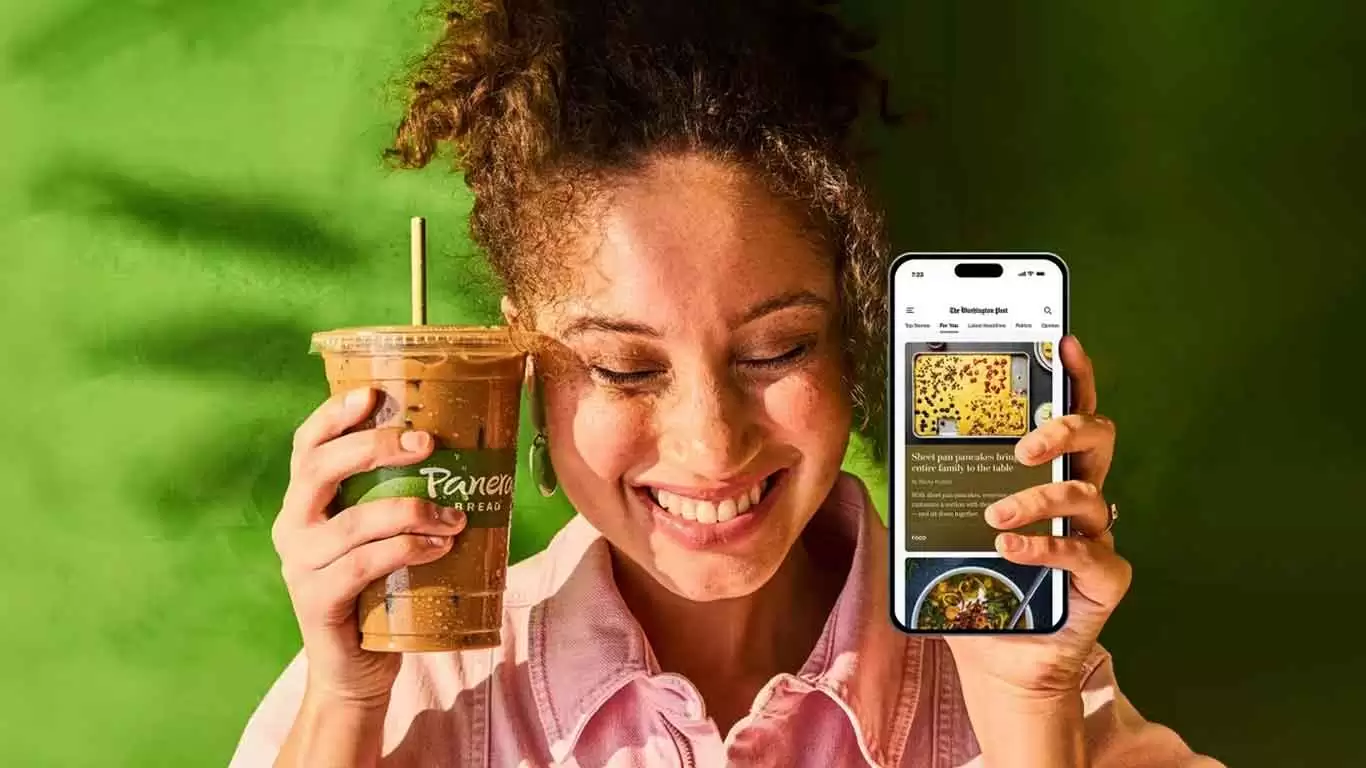 Do you enjoy Panera Bread drinks? If you appreciate coffee, tea, soda, or lemonade, you might be interested in the Panera Unlimited Sip Club. This subscription service offers unrestricted access to these drinks for a monthly or yearly charge. Additionally, for a limited period, new members of the monthly plan will receive two complimentary months of Panera free drinks.
Furthermore, subscribers will gain half a year of digital access to The Washington Post, a reputable newspaper that reports on current affairs, politics, commerce, sports, and beyond.
This offer expires on January 31, 2024 so don't miss this chance to enjoy Panera's free drinks and news. You can cancel anytime, but we bet you'll love the perks of being a Sip Club member.
You'll also enjoy exclusive benefits such as a $0 delivery fee, Sip Club Saturday deals, VIP challenges, and more surprises. You can even use your own reusable cup for up to 20 oz for hot beverages or 30 oz for cold beverages when ordering self-serve beverages.
How to seize this opportunity and secure your Panera Unlimited Sip Subscription:
Visit the Panera website or app
Tap on the Claim Offer button
Sign in or register for a MyPanera account (membership is complimentary)
Input your payment details
Choose your nearby cafe (keep in mind, your subscription is valid at all participating cafes)
Snag your 2-month Panera Unlimited Sip Subscription absolutely cost-free! Hooray!
Redeeming your Panera Sip Club subscription is a breeze whether you're at the register, kiosk, on PaneraBread.com, or using the mobile app. It's just like claiming a MyPanera reward! Just pop an eligible drink (such as Panera free coffee) into your cart and watch the discount apply automatically at checkout.
Join the Panera Unlimited Sip Club today and sip away!
Here's a handy tip: Walmart+ Members have the opportunity to snag a 6-month Sip Club Subscription for a mere $5 per month, along with a $5 monthly My Panera reward using a special offer code until October 23, 2023. You'll locate your unique offer code within your Walmart+ Member area on the Walmart website or app.
Also, you can get more free drink samples by grabbing the following related hand-picked offers at FreebiesDip