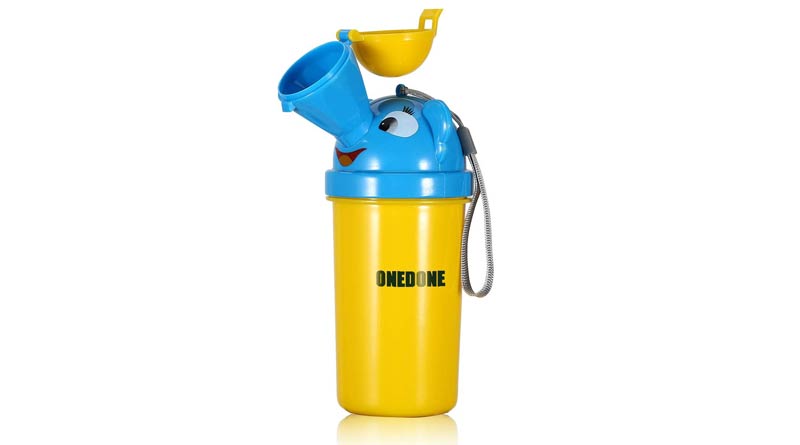 Are you always on the go with a baby and can't find toilets easily? Then this ONEDONE Portable Urinal Emergency Toilet is a must-have. Ideal for baby boys, this can also help train your baby to pee. The material is safe for kids to use.
You can also carry it easily as it's lightweight. You can use it again after cleaning it. The seal is strong enough to prevent any leaking.
Just add the pee bottle to your cart and checkout.