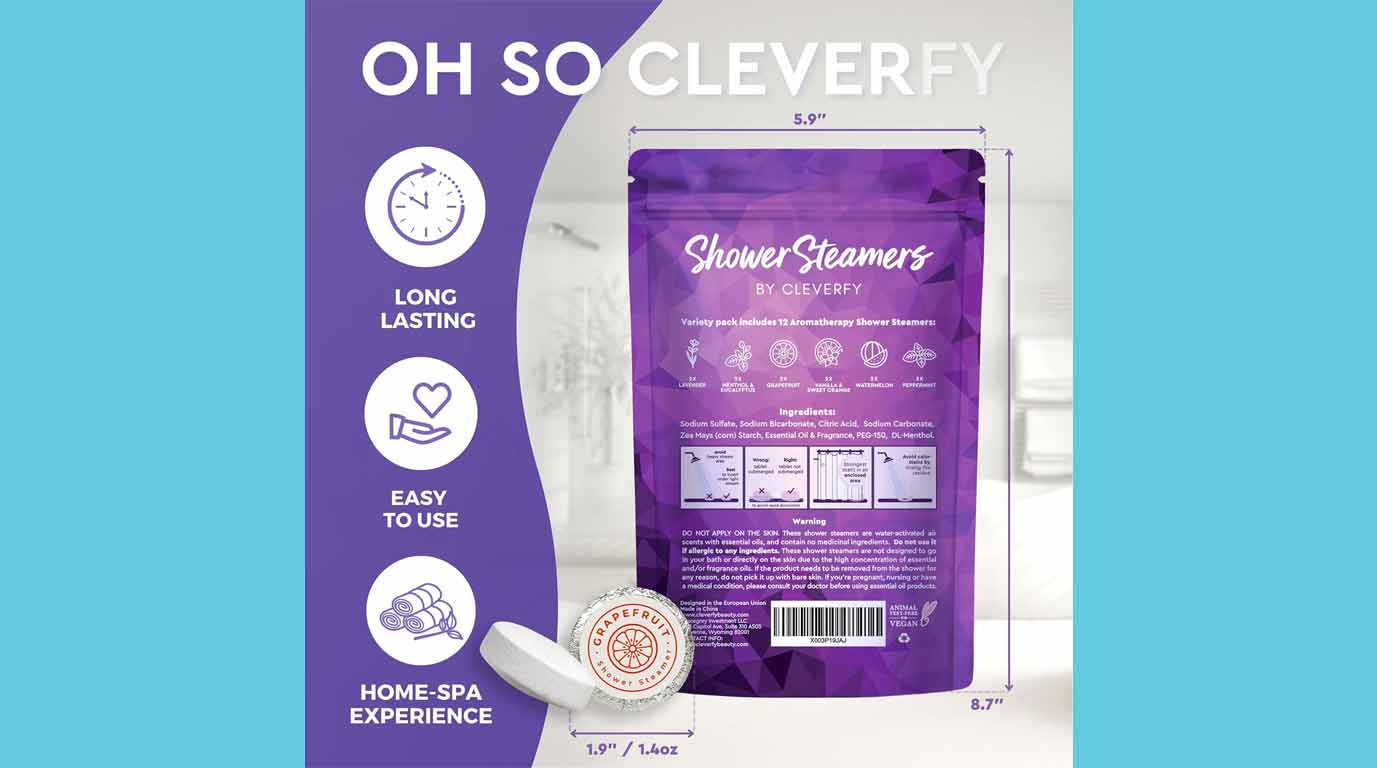 Grab a 31% discount on Cleverfy Shower Steamer Aromatherapy Shower Bombs with essential oils!
These shower bombs are ideal for relieving stress and relaxing during bath time and make for a perfect Christmas or birthday gift. Plus, they come in six different scents including lavender, menthol & eucalyptus, vanilla, watermelon, grapefruit, and peppermint.
One pack contains: 12 shower bombs
So, get this incredible self-care product for a luxurious shower spa time at 34% off today!