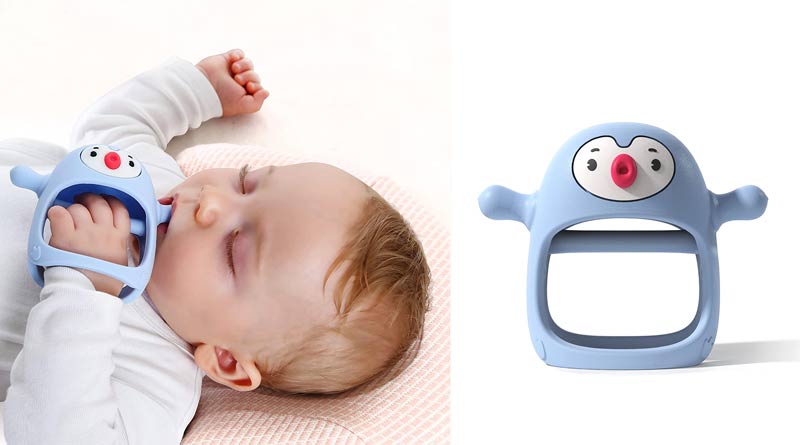 Amazon offers a great way to help your baby transition from suckling to chewing. You can now get a Smily Mia Penguin made from Silicone. This soft and easy-to-hold baby teething toy offers a good grip.
The little hand inside the penguin's head will prevent digit-sucking. It also provides a nipple shape to help with breastfeeding weaning.
Just add the light blue to your cart and checkout. This will become your baby's new best friend.