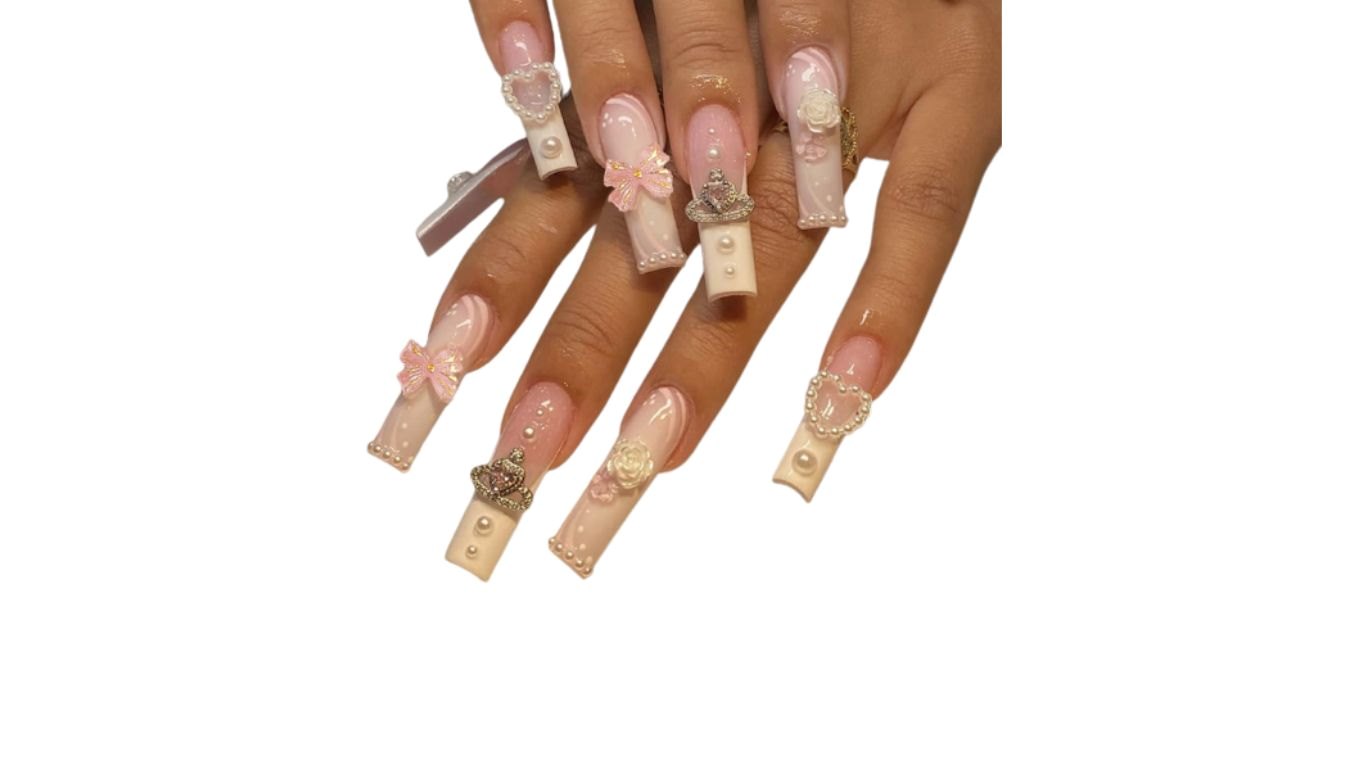 If you're all about flaunting fabulous nails without the hassle, check out these 24 Pcs Press on Nails. These long square fake nails come in a stylish design that's perfect for those who love a touch of elegance.
With their glossy pink finish, pearls, charms, and rhinestones, these acrylic nails are ready to make a statement.
Whether you're heading out for a special occasion or just want to add a bit of flair to your everyday look, these nails have got you covered. Grab these press-on nails on Amazon by clicking on that button below.
Say goodbye to salon appointments and hello to instant glam at your fingertips. Don't miss out on the opportunity to rock beautiful nails effortlessly!