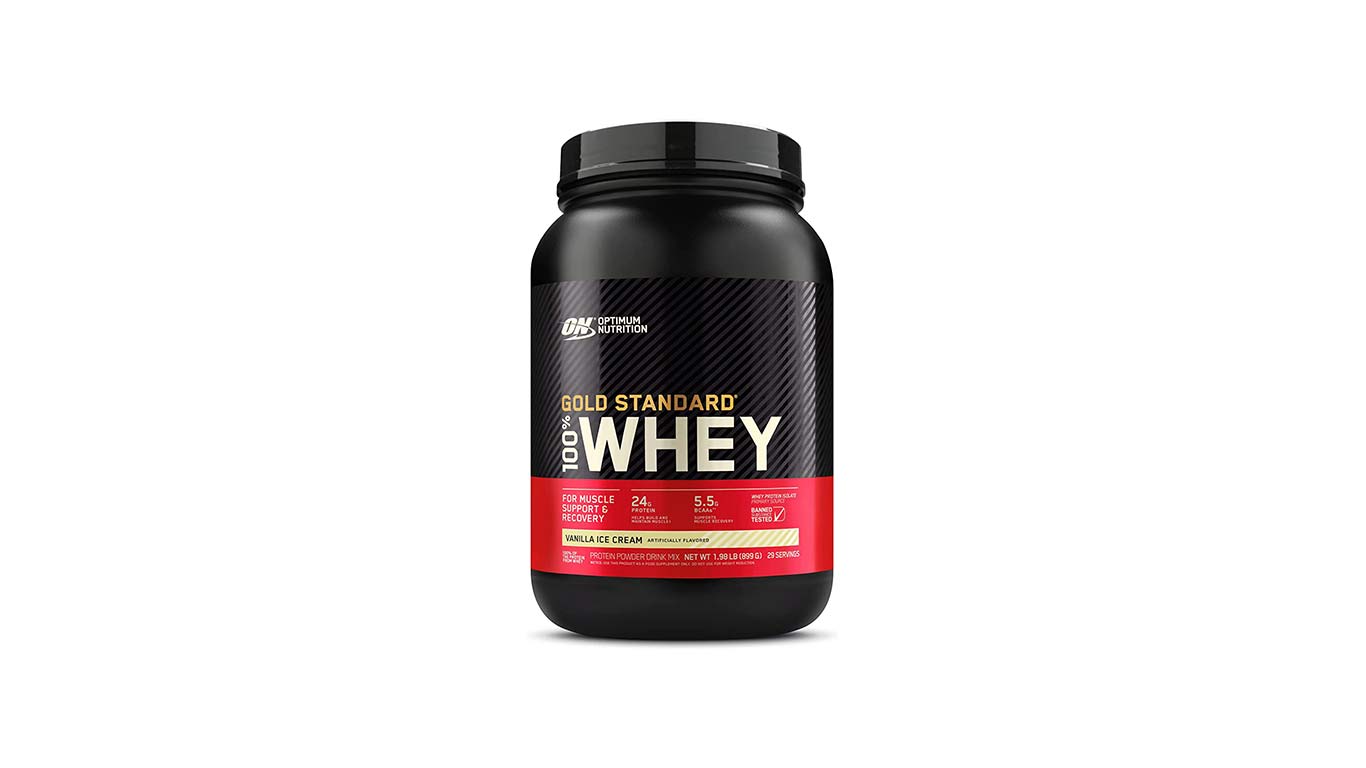 Optimum Nutrition's Gold Standard 100% Whey Protein Powder is a must-have for anyone looking to build muscle and supplement their workout routine.
This protein powder is essential for muscle growth and recovery, with 24 grams of protein per serving, 5.5 grams of BCAAs, and 4 grams of glutamine and glutamic acid.
Optimum Nutrition is a trusted brand in the fitness industry. Its products are made with high-quality ingredients, so you can be confident you're getting a safe and effective product.
To avail this reasonable offer, follow these steps:
Click on the link.
Select the 2-pound Vanilla Ice Cream flavor package and add it to your cart.
Proceed to checkout.
Confirm your purchase.