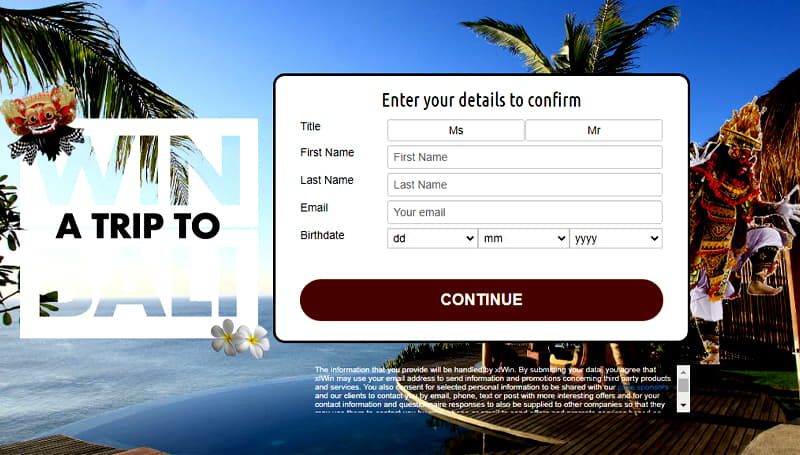 The daily chaotic life can be stressful. Sometimes you want to lay on a hammock beside a beach in Bali, sipping in Pina Colada or reading your favorite book under a sunset.
Here is the thrilling news for you. Now, you can get these dreamy experiences without paying a penny. In just a few clicks, you can get a chance to win a free trip to Bali!
Visit the website and fill in personal data like title, name, birthday, and email address. Then wait for a while, and the email will show up in your inbox, announcing that you are selected as a winner of the offer. All of that is at NO COST!
Note: This offer is usable only for Australian residents above 18.
Related Offer: MargaritavilleAtSea are offering a great 3 day free cruise trip to Bahamas for those in the Military, First Responders, Law Enforcement Officers, and Teachers only!