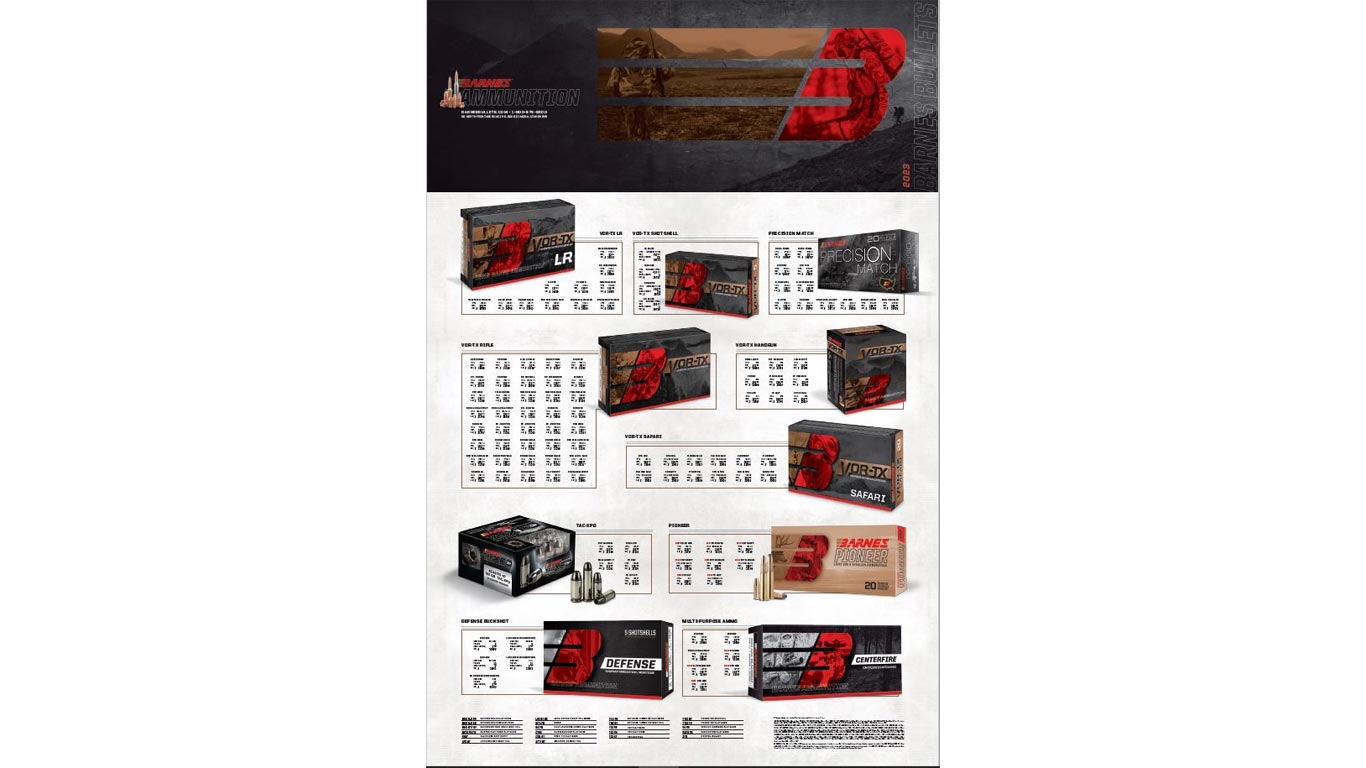 Barnes Bullets is offering a Free 2023 Ammo Poster that's packed with essential bullet information and ballistic coefficients.
Whether you're a seasoned shooter or just starting, this poster is a valuable resource to have in your arsenal.
Curious about how to get it? It's simple! Just tap on "Get this offer now" and head over to their website.
Fill in your details and click on download.
Claim your free poster. No purchase is required.
You'll be able to enhance your shooting knowledge and make more informed decisions about the ammunition you use. Don't miss this opportunity to level up your shooting expertise and make 2023 a year of hitting those targets with precision. Get your free Ammo Poster now and take your shooting skills to the next level.