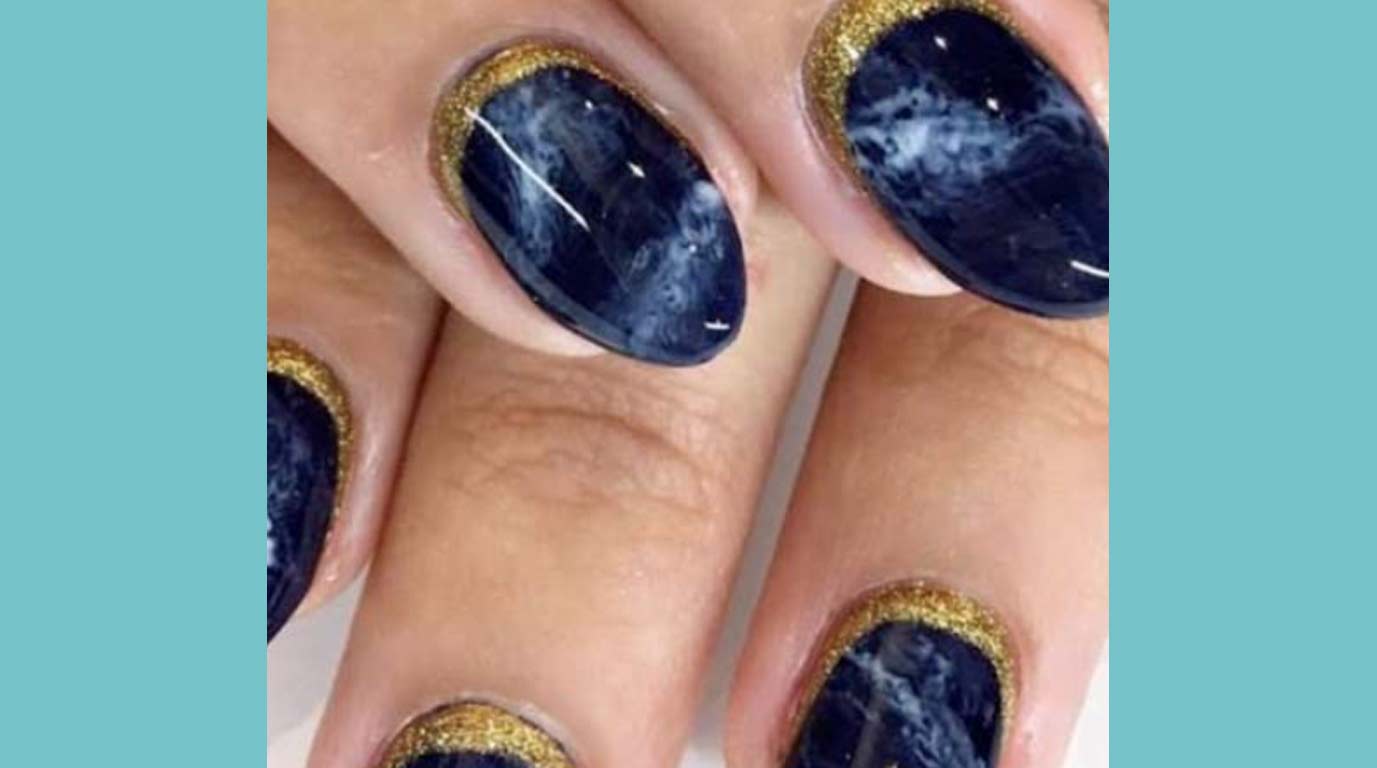 Nail thoughts offer you a chance to enjoy a free blue marble nail art tutorial. If you are tired of classic, monotone nail colours, you should try this nail art.
It is majestic, fun, and glamorous. This nail art tutorial of just 2 minutes will help you do the blue marble art easily on your nails.
So don't miss your chance. Just add the tutorial to your cart and check out to enjoy blue marble nails.