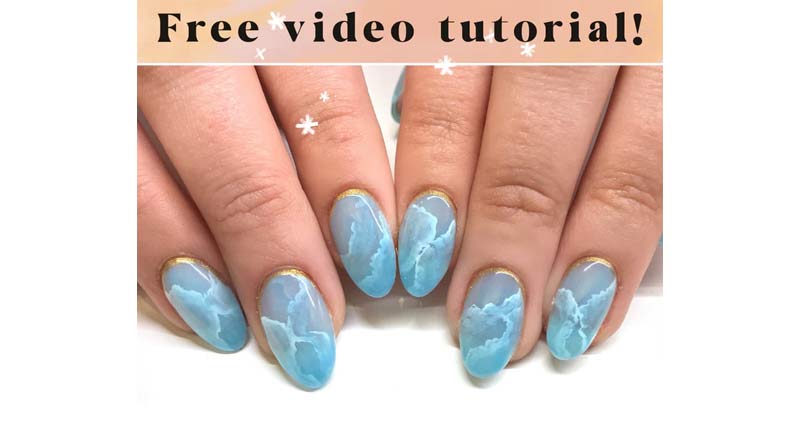 Nail thoughts offer a free video tutorial on Blue Ocean Marble Nail Art. They also have tons of resources to help beauty industry professionals to read and watch.
This tutorial is a step-by-step guide to help you get beautiful blue ocean marble nails. To make your nails look pretty, grab this tutorial now.
Just add the tutorial to the cart and check it out. Don't miss such a helpful, fun nail art tutorial.