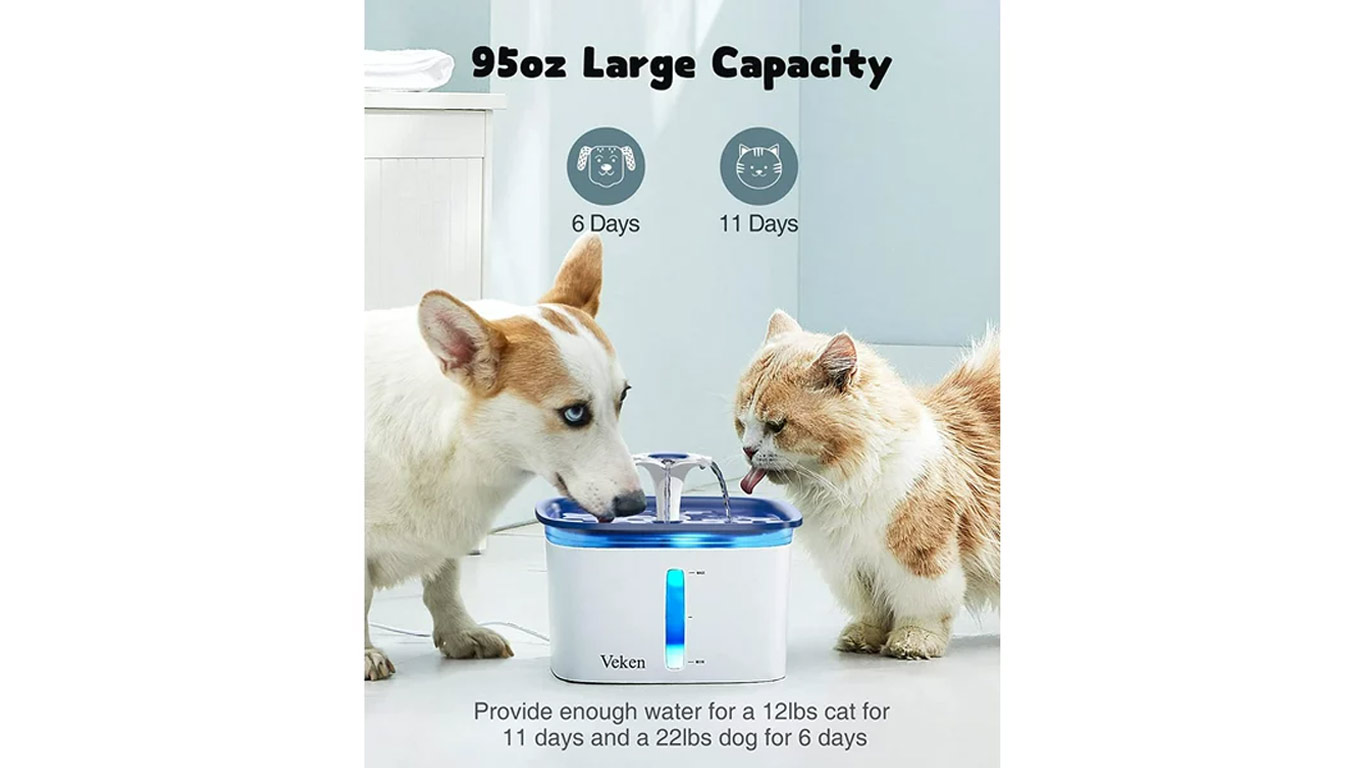 Veken is the brand that keeps our furry friends feeling fabulous! With their latest innovation, the Veken 95oz/2.8L Pet Fountain in vibrant blue, your pet's health will be sipping their way to hydration heaven!
This perfect water fountain dispenser is not your ordinary bowl of H2O. Equipped with a smart pump, it ensures a continuous flow of fresh water for your cats and dogs, enticing them to stay hydrated all day long. No more desperate laps from the toilet or embarrassing licks from the shower floor!
Let's get to the juicy part: getting your paws on this amazing freebie! Simply click on the button below, and you can score yourself a Veken 95oz/2.8L Pet Fountain in mesmerizing blue!
Hurry, because this offer won't last forever!