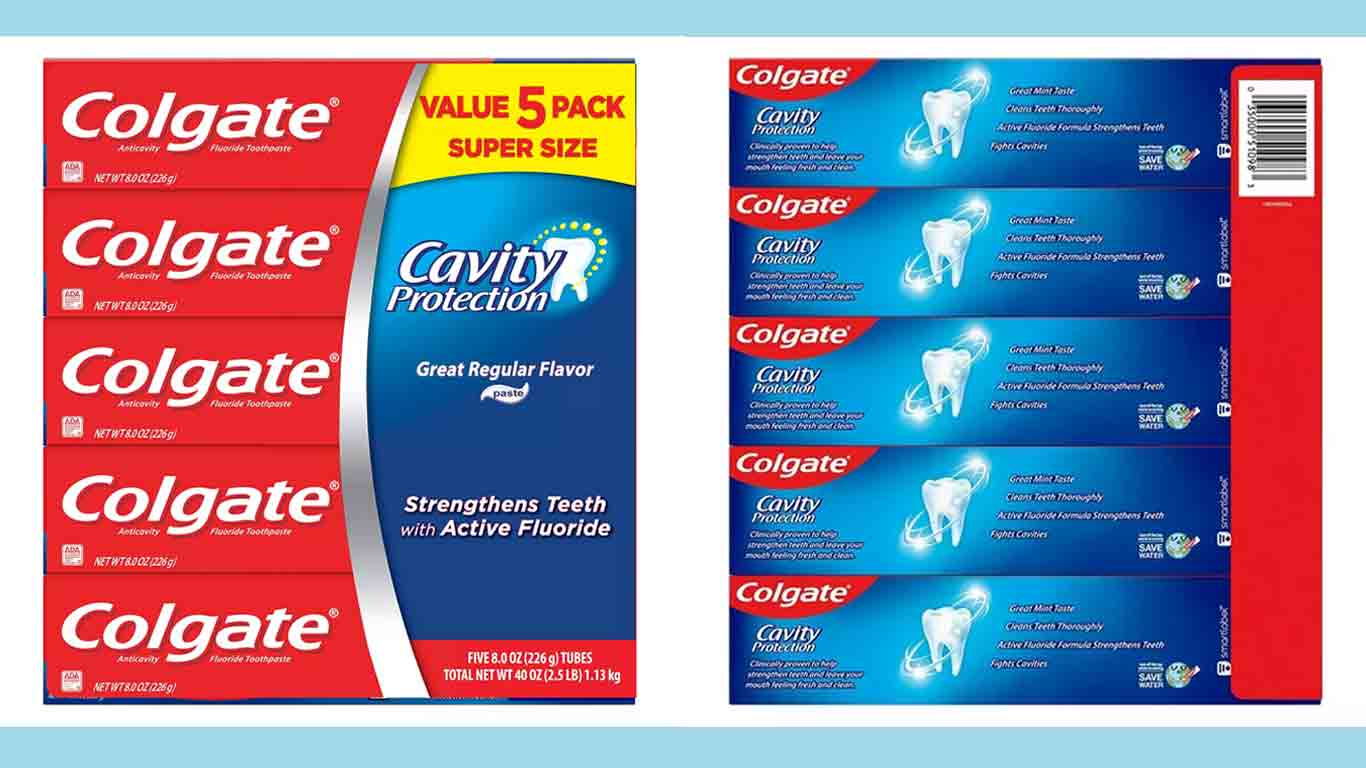 We've got a toothpaste deal that might just make you grin. Introducing the Colgate Cavity Protection Toothpaste with Fluoride in Great Regular Flavor – and guess what? It comes in a pack of five!
This toothpaste is all about protecting your teeth from those pesky cavities while keeping your breath fresh and your smile dazzling. With fluoride on board, you're giving your teeth an extra layer of defense against decay.
To get this deal, hop on over to the button below.
There, you'll find all the details you need about the product and the pack size. If it's what your teeth need, go ahead and "Add it to your cart".
While you're at it, don't forget to check out any additional info about shipping and availability. Walmart often offers multiple delivery options to suit your needs.
So, if you're on the hunt for a toothpaste that's all about protection and freshness, give the Colgate Cavity Protection Toothpaste a try. Your teeth will thank you with a sparkling smile!
Related Offer: Upgrade your dental care routine affordably! Explore expert reviews and grab the Best Electric Toothbrush Charger of 2023 under $12 now.