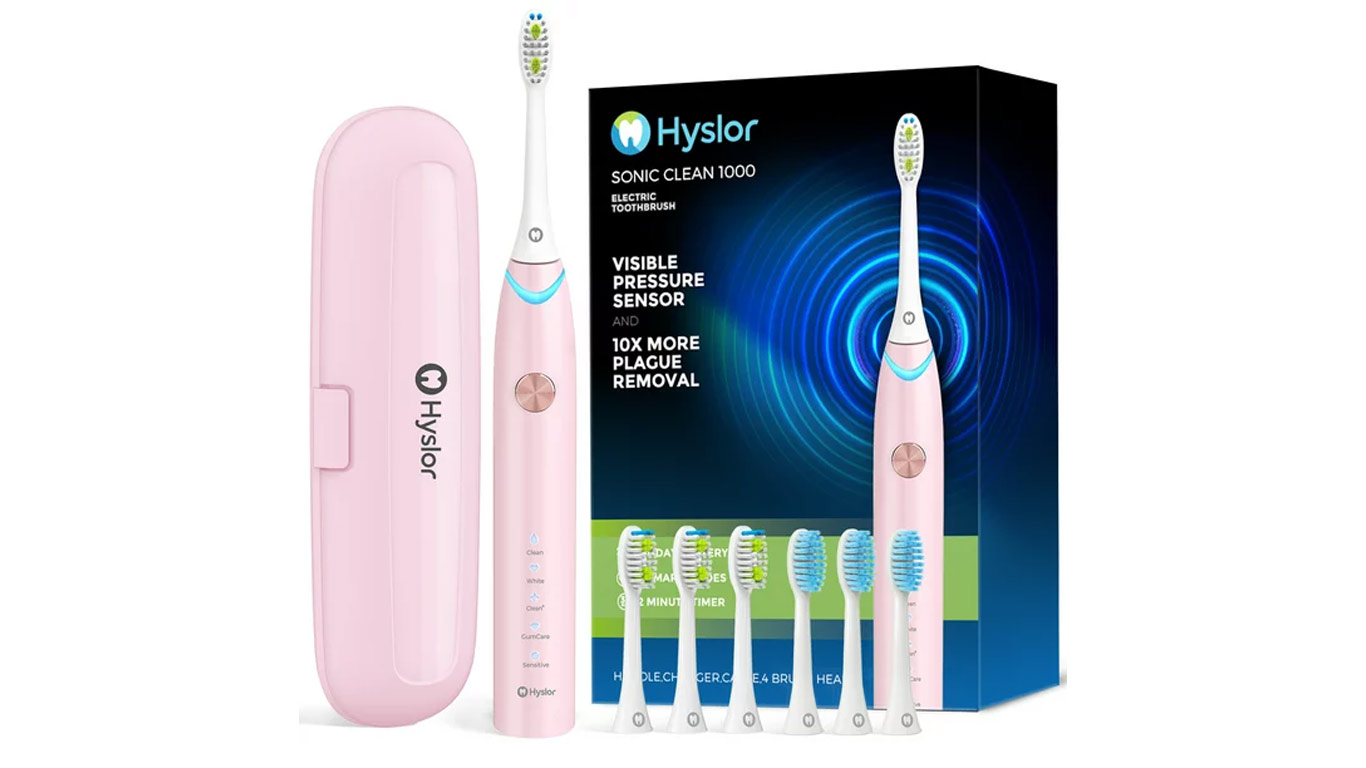 Let's dive into the world of advanced oral hygiene with the Hyslor Electric Toothbrush. It's a game-changer in the realm of oral health and it's available now on Walmart.
The Hyslor Electric Toothbrush offers a delightful blend of functionality and style. With five dynamic brushing modes, this toothbrush caters to individual preferences. At the same time, it provides an optimal brushing experience tailored to your unique needs.
One of the most notable features of the Hyslor Electric Toothbrush is its rechargeable battery which goes very well with the best electric toothbrush chargers.
Plus, the Hyslor Electric Toothbrush also comes with six replacement heads, ensuring you're equipped with a generous supply of brush heads to last you for months to come. Not only does this save you time and money, but it also promotes sustainability by reducing waste from disposable toothbrushes.
This offer from Walmart is too good to pass up. Simply click on the button below and add the brush to your cart.