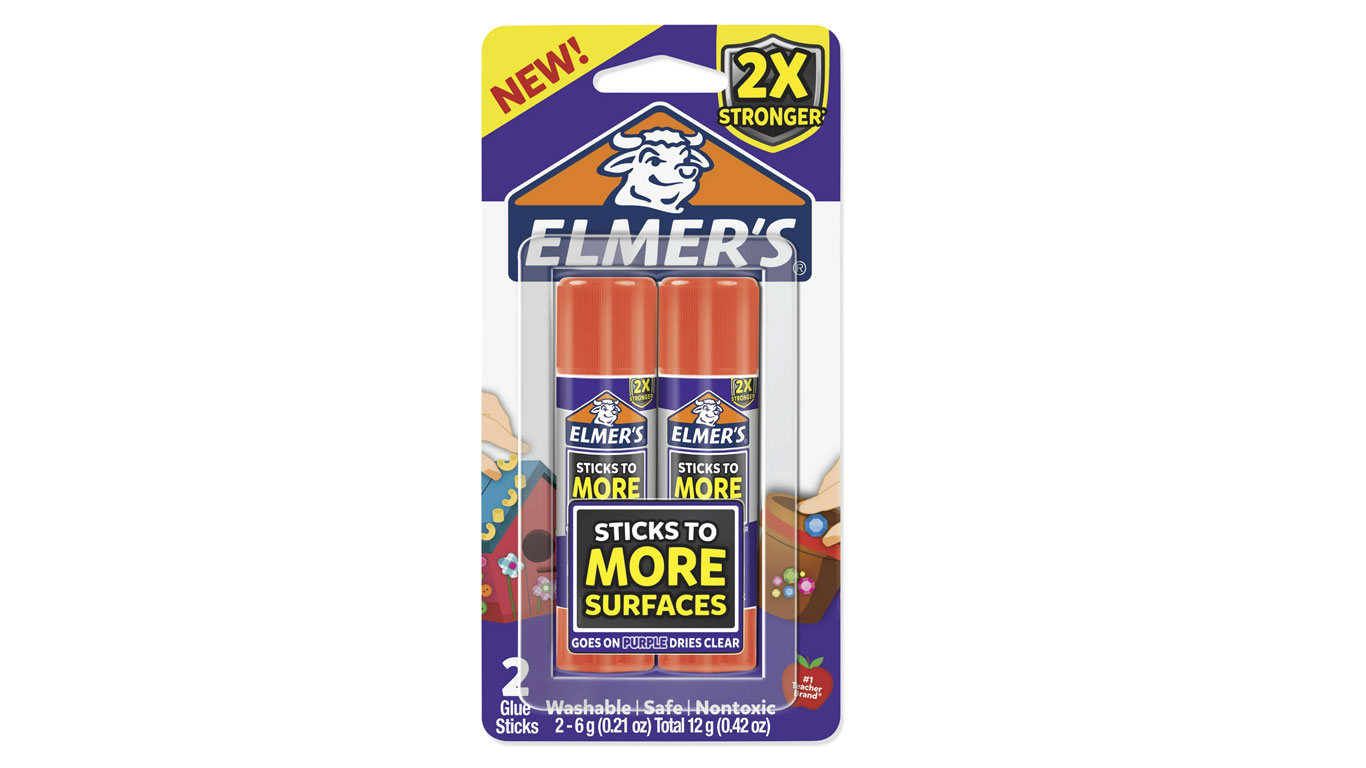 We've got an awesome find for students – Elmer's Extra Strength Washable School Glue Sticks!
These little wonders are perfect for all your gluing needs, whether it's arts and crafts time or tackling projects.
With extra strength, you can trust that these glue sticks will hold everything together securely. No more worries about your hard work falling apart!
And – They come in a disappearing purple formula, making it easy to see where you've applied the glue but magically disappearing as it dries, leaving a clean finish.
Each contains 6 grams of glue, and with 2 sticks in a pack, you'll have plenty to last you through numerous projects.
Plus, the washable feature ensures that any accidental spills or smudges can be easily cleaned up.
Excited to get your hands on these glue sticks? Well, the good news is that you can grab them at Walmart. Just click on "Get this offer now" today!!
Get ready to stick it all together and let your creativity flow with Elmer's Extra Strength Washable School Glue Sticks.