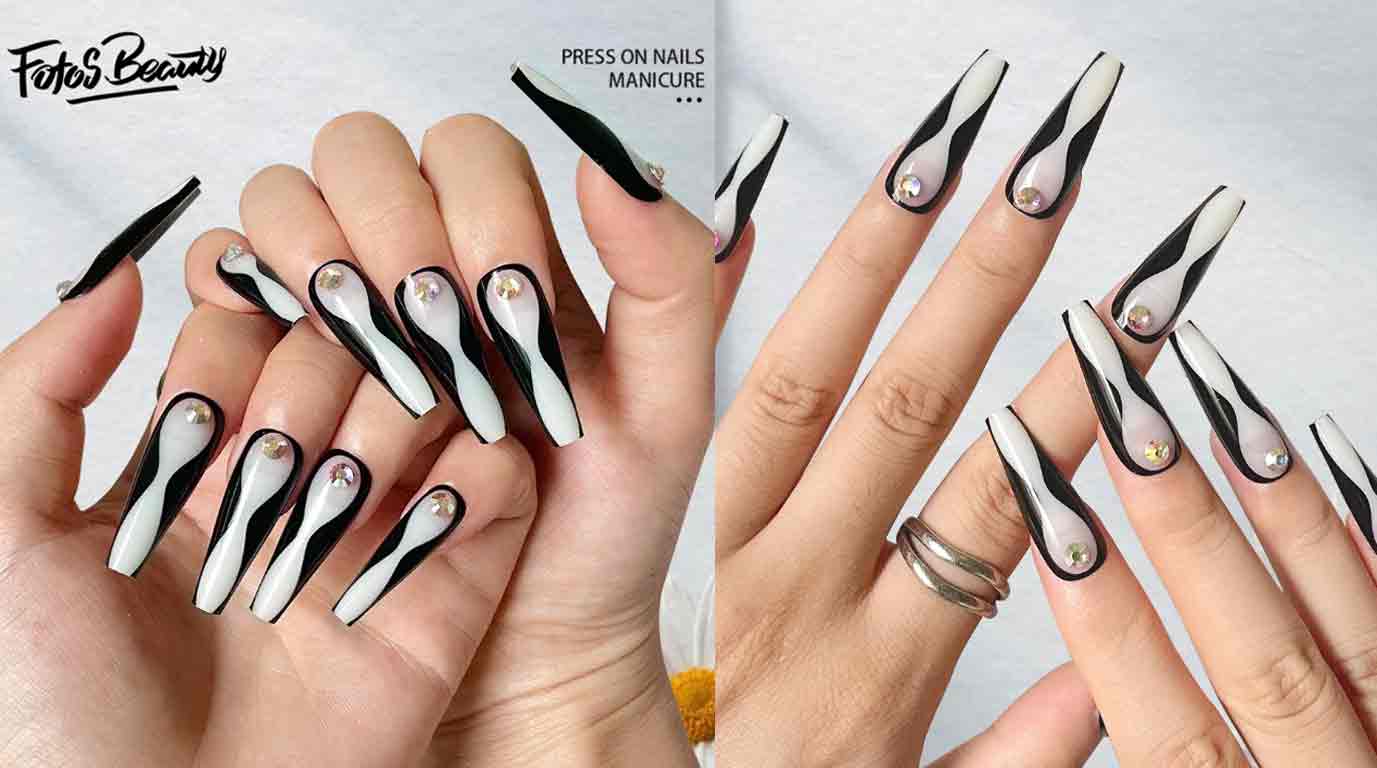 Got a wicked cool find to share with you – Fofosbeauty's 24pcs Press on False Nails!
Imagine slaying those nail game with some seriously stylish vibes. These long coffin-shaped fake nails are pure perfection, especially the Waves BW design that's gonna make your digits pop!
Now, here's the scoop on how to grab these bad boys: Swing by Walmart's online store and check out the link.
There, you'll find the Halloween-themed Fofosbeauty nails that are ready to give your fingertips a spooky chic upgrade!
All you gotta do is add these nails to your cart, hit that checkout button, and wait for the magic to happen.
Trust us, those coffin-shaped beauties are gonna transform your look and add a touch of dark glam that's perfect for the season.
So, if you're ready to flaunt some killer nails that are as fierce as your spirit, don't miss out on this rad deal.
Go ahead and snag those Fofosbeauty Press on False Nails – because looking fab has never been this easy!