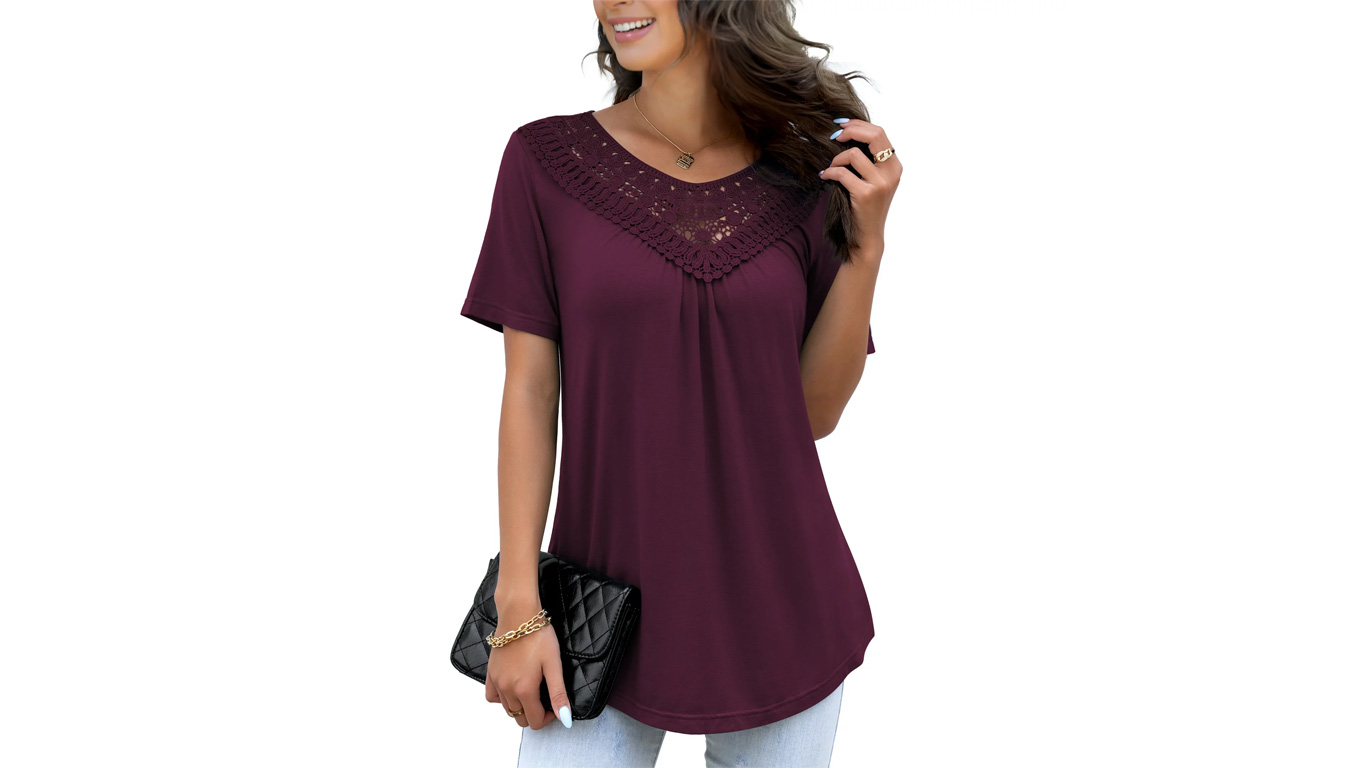 Get ready to elevate your wardrobe with the FOLUNSI Women's Plus Size Summer Tops. These short-sleeve lace pleated blouses are the perfect addition to your stylish collection, and they come in a wide range of sizes from M to 4XL – ensuring the perfect fit for everybody.
These tops are designed to keep you comfortable during those summer days. The lace detailing adds a touch of elegance, while the pleated design adds a flattering flowy effect.
So, how can you get your hands on these trendy tops? Simple! Just click on "Get this offer now" and choose the size that suits you best. With this versatile addition to your wardrobe, you'll be ready to conquer the summer in style!
Embrace your curves, feel confident, and rock those vibes with FOLUNSI's amazing plus-size tops. Happy shopping, lovelies!