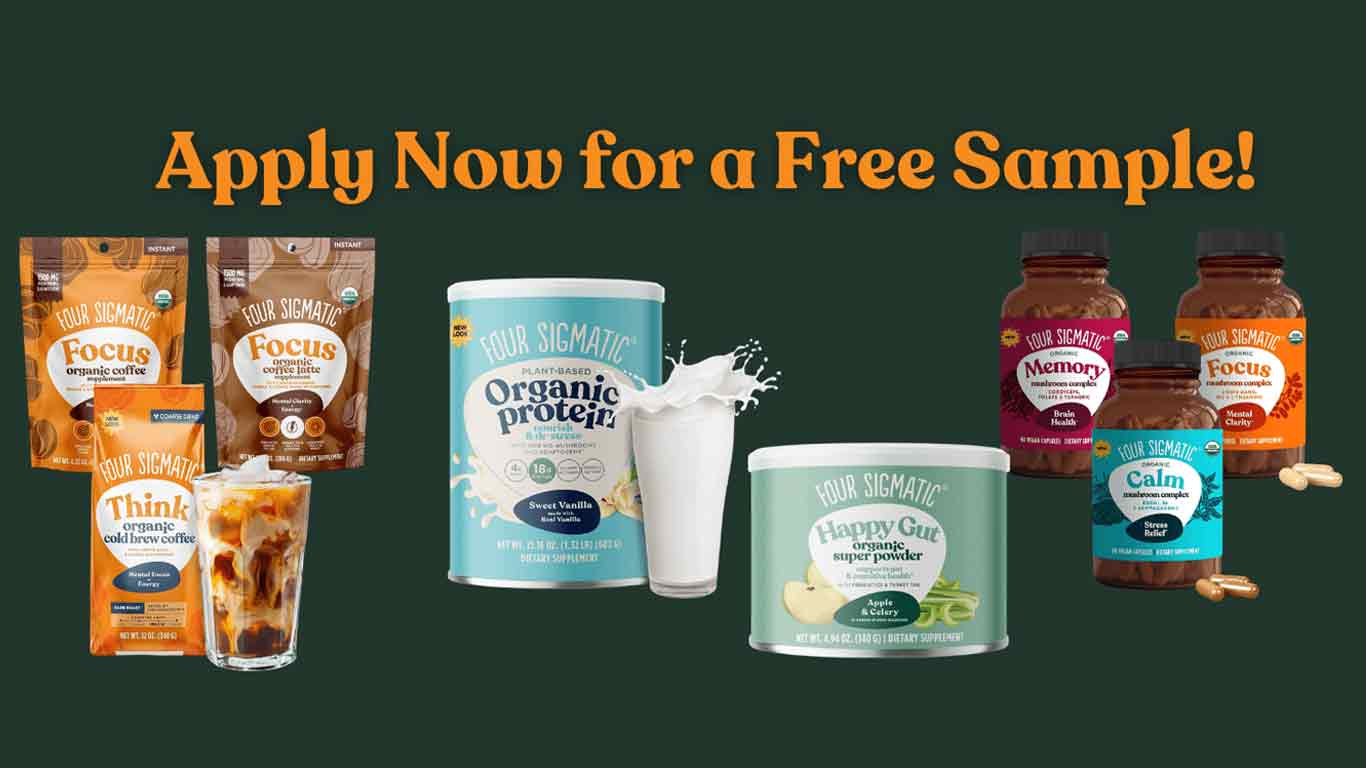 Free samples of Four Sigmatic Focus blends, packed with mushrooms and Adaptogens, are now available. These mixtures are designed to enhance your mental health and performance. Products from Four Sigmatic Focus are manufactured using premium components and are backed by research. Additionally, they are non-GMO, vegan, and gluten-free.
For over a decade, they have been offering products that embody the spirit of Finnish landscapes, lakes, woods, and an abundance of mushrooms and serve as a tribute to the symbiotic interaction between people and nature.
Fill out the form right away to receive a FREE sample of their mushroom and Adaptogen blend and to share your invaluable experience.