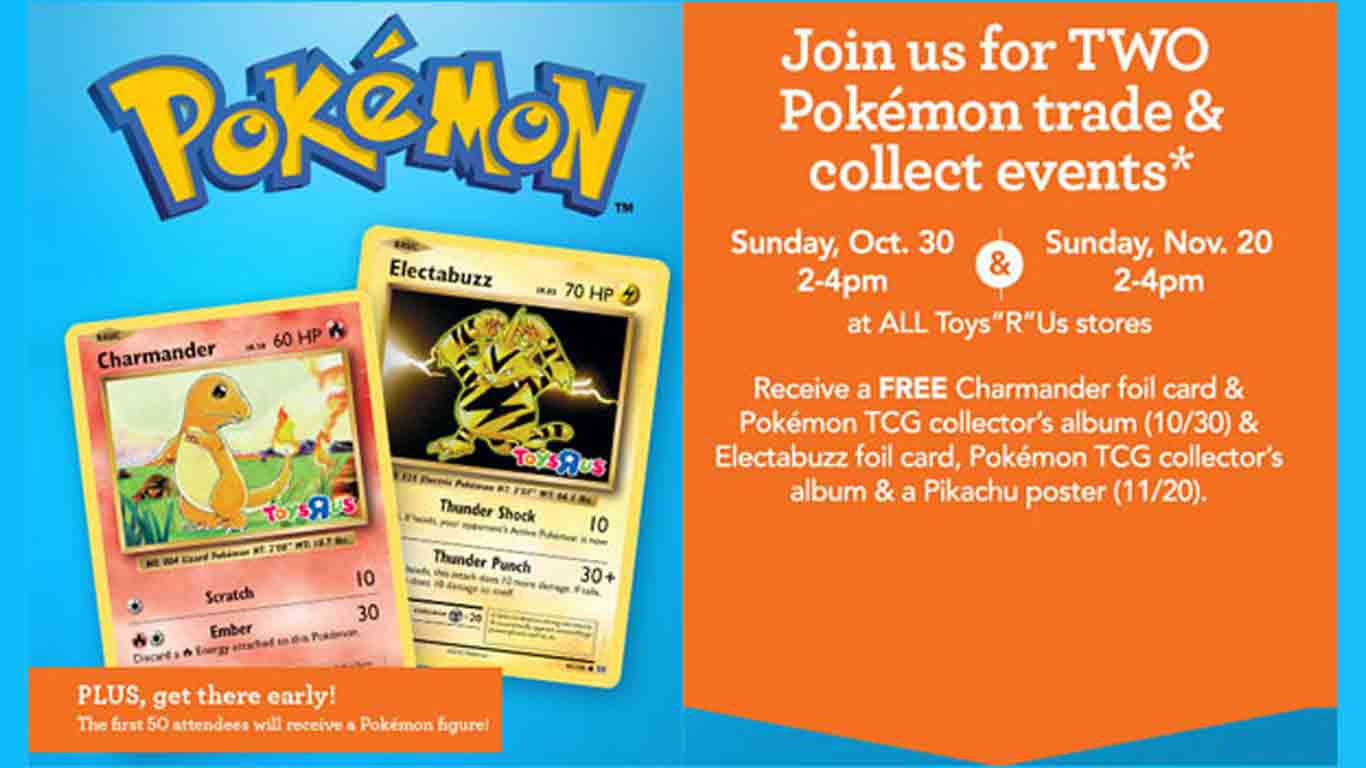 Pokémon Trading Card Game is a collectible card game based on the Pokémon video game series. Players use decks of cards featuring various Pokémon characters and use them to battle against each other.
If you're interested in playing the game, you can purchase starter decks and booster packs at retailers that sell trading card games, or you can find other players to trade cards with.
These events are a great opportunity for kids ages 6 and up, as well as adult collectors, to participate in exclusive giveaways and event materials. The key is to keep an eye on their website for the upcoming events so you can participate.
Note: Parental supervision is required at all times for minors and all giveaways and event materials are available while supplies last.