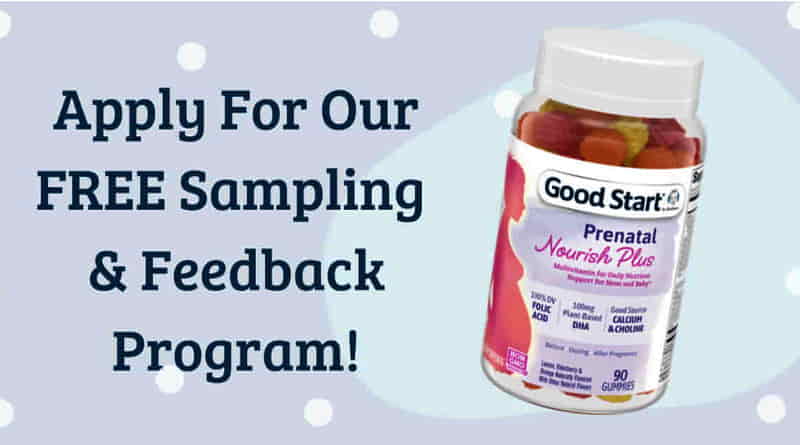 Calling all expecting moms to grab a free sample of Gerber's Prenatal Nourish Plus Multivitamins by applying for their Free Sampling and Feedback Program. These nutritious multivitamin gummies come in lemon, elderberry, and orange flavors and contain:
Folic acid for spinal cord development
Plant based DHA & Choline for brain
Vitamin D and Calcium for bones and teeth
How to Sign-up:
Go to the website.
Click on "Get Started".
Answer a simple 13 fields 'Yes or No' survey, then hit submit.