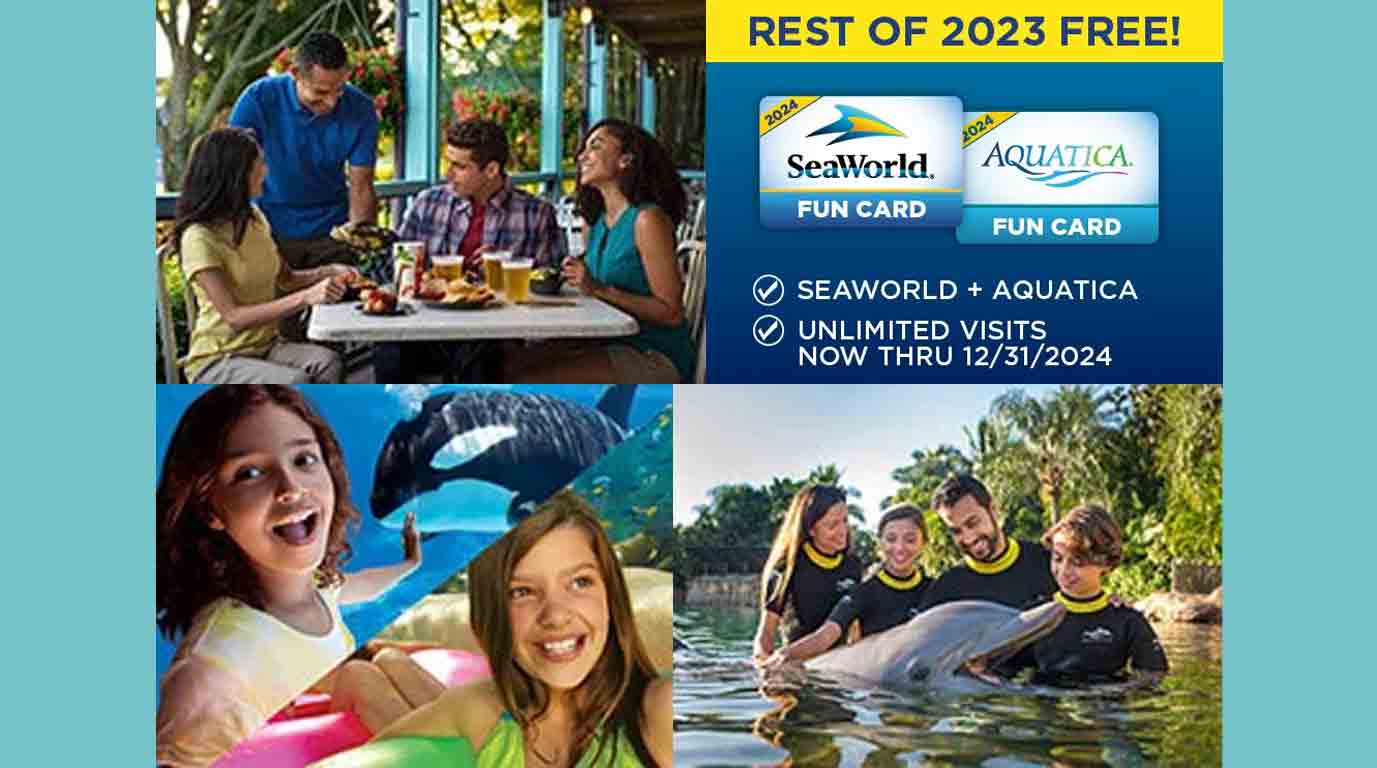 If you're ready for an adventure-packed day filled with marine magic, we have got some fantastic news to share.
Ever dreamt of exploring SeaWorld and Aquatica? Well, get ready to turn that dream into reality!
Guess what? SeaWorld is offering FREE tickets to both SeaWorld and Aquatica when you purchase a Fun Card. Yep, you read that right – double the fun, double the excitement, and all for the price of one!
It's the ultimate opportunity to dive into an ocean of entertainment and splash your way through the slides at Aquatica.
Want to know how to score this awesome deal?
Head over to button "get this offer now".
Choose the Fun Card option that suits your fancy.
Purchase the Fun Card and wait for your confirmation.
Your FREE tickets to SeaWorld and Aquatica will be included with your Fun Card.
So there you have it – a chance to experience the wonders of SeaWorld's marine life and the thrill of Aquatica's water slides, all bundled up in one amazing offer.
Don't miss out on this opportunity to double your fun and make some unforgettable memories. Grab your Fun Card and get ready for an adventure like no other.
Related Offer: SeaWorld Tickets for Teachers: Secure Yours Today for an Educational Adventure!