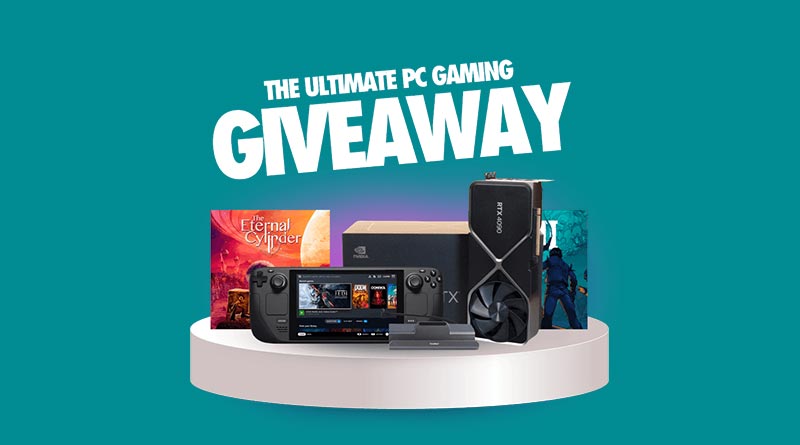 You now have the opportunity to enter a free giveaway and have a chance to win The Ultimate Gaming PC and take your PC Gaming experience to the next level with these enhancements.
The grand prize winner will receive an NVIDIA GEFORCE RTX 4090 Graphics Card, a Steam Deck, an Eternal Cylinder download code, and a Hard West 2 download code. It's time to elevate your gaming experience to the next level!
As for the second prize winners, they will be selected to receive either an Eternal Cylinder Download Code or a Hard West 2 Download Code.
Don't miss out on this amazing giveaway! Simply click the "Get This Offer Now" button, provide your name and email address, and agree to the giveaway terms and conditions to submit the form.