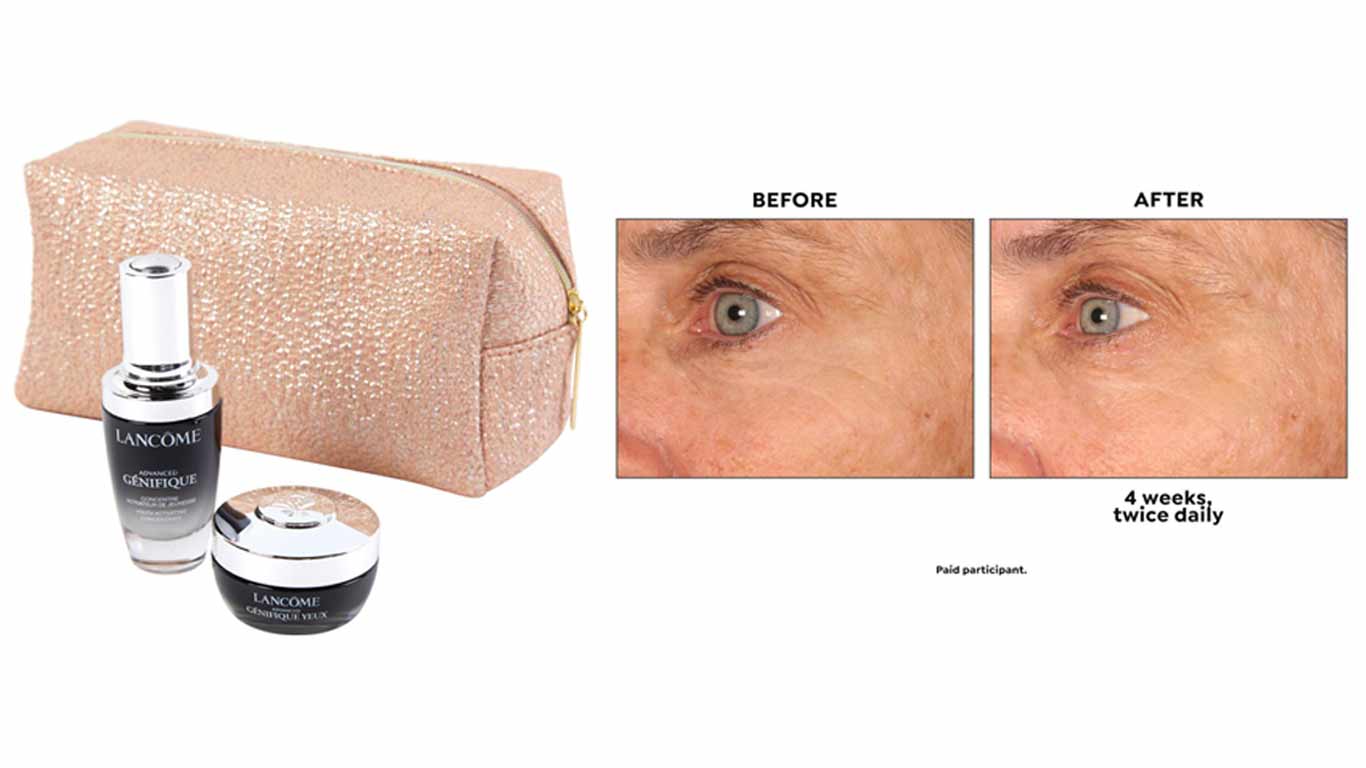 Listen up, because we've got an amazing deal to share with you. Lancome, the name synonymous with elegance, is offering a Genifique Serum and Eye Set at a jaw-dropping price of $43.40 – and that includes shipping!
Imagine the luxurious Genifique Serum and Eye Set, complete with a chic bag, all for a steal. This is your chance to indulge in some top-tier beauty products without breaking the bank.
Ready to get this beauty bonanza? Hop on over to the "get this offer now" button to find the Lancôme Genifique Serum and Eye Set deal.
Add it to the cart and it's yours.
Don't miss out on this golden opportunity to pamper yourself with Lancome's magic. Your skin will thank you later.