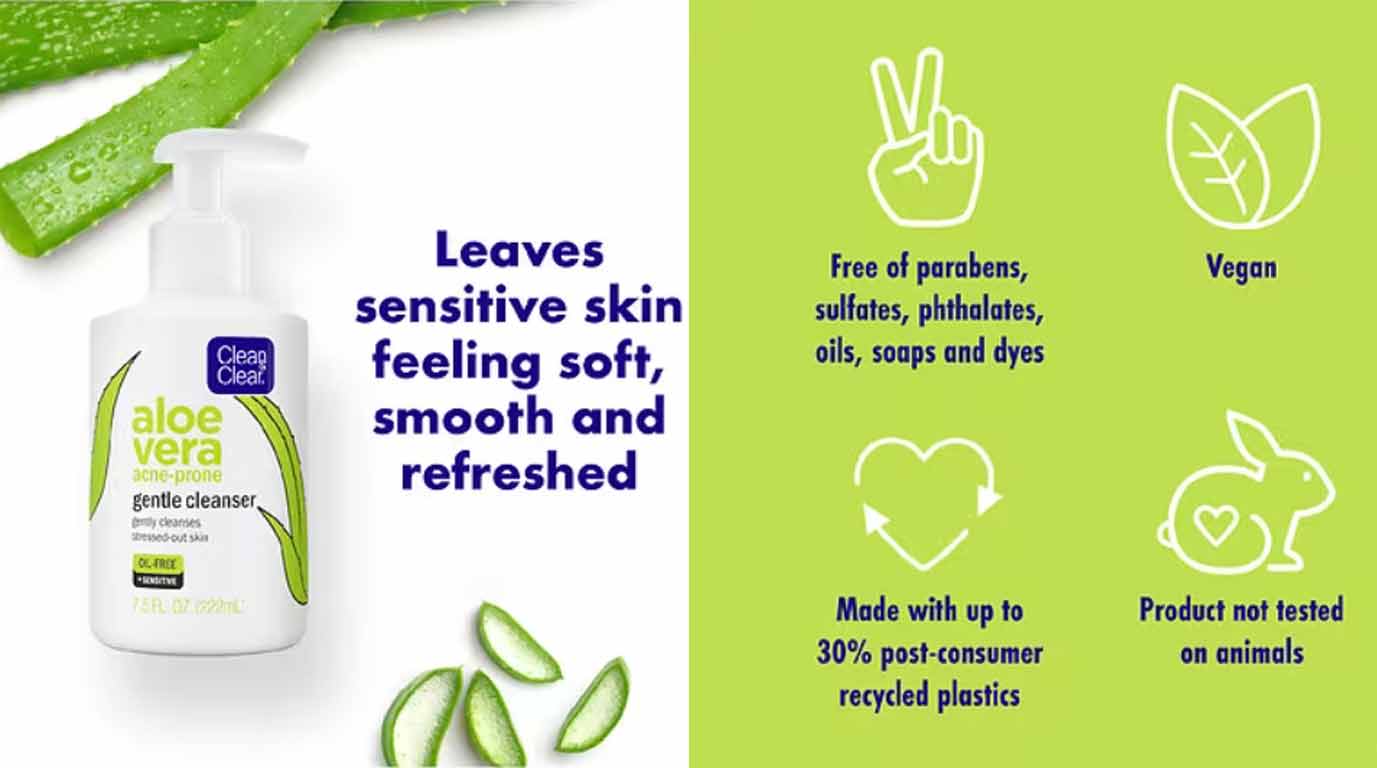 Have we got some news that's going to make your day even brighter. If you're all about that clear, glowing skin, you're in for a treat. Ever heard of Clean & Clear?
Of course, you have – the go-to brand for keeping our faces fresh and acne-free.
Now, here's the exciting part – they're giving away FREE Clean & Clear Facial Cleanser! Yep, you read that right – the chance to grab a bottle of their Aloe Vera Gentle Acne Facial Cleanser without spending a dime. And who doesn't love a freebie, right?
Want to know how to get your hands on this skincare goodness? Don't worry, it's as easy as pie, jump onto the button "get this offer now".
Add the Aloe Vera Gentle Acne Facial Cleanser to your cart.
Check out and complete the necessary details. Wait for your freebie to arrive at your doorstep.
So there you have it – a chance to pamper your skin and give it the love it deserves with a free Clean & Clear facial cleanser.
Don't miss out on this opportunity to elevate your skincare routine without spending a penny. Go ahead, treat your skin to some TLC.
Related Offer: Take control of your skin with the Treeactiv 4-Step Acne Treatment Kit. Order now and enjoy clearer, healthier skin!