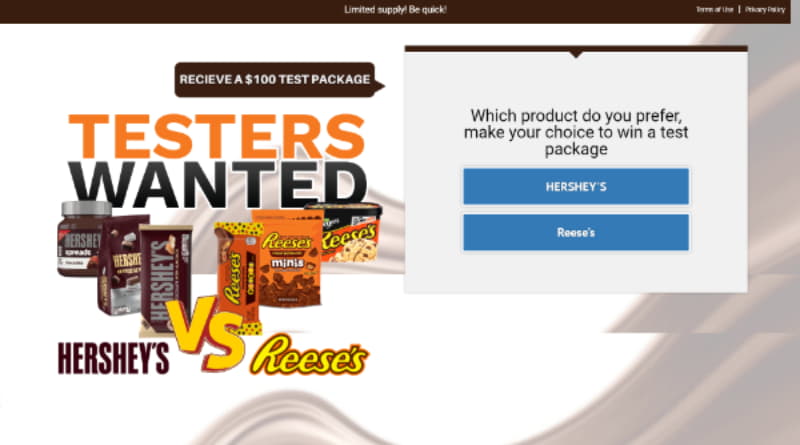 Hershey and Reese's are two of the leading names in the confectionery and sweets industry, and now they are inviting you to be a part of an exciting opportunity. They are looking for testers to try out their latest products and compare Hershey and Reese's, and share their feedback with the companies.
This is a fantastic opportunity for those who love sweets and confectioneries and want to have a say in the quality and taste of the products. The testers will receive a variety of products from both brands, including chocolates, sweets, and candies, to try and evaluate.
If you are interested in becoming a tester, click on the offer, select your favorite brand and drop your email. The selection process will be based on a first-come, first-served basis, so make sure to apply as soon as possible. The testers will be selected on a random basis, and they will receive the products within a few weeks.
Don't miss out on this amazing opportunity and become a tester for Hershey and Reese's today!