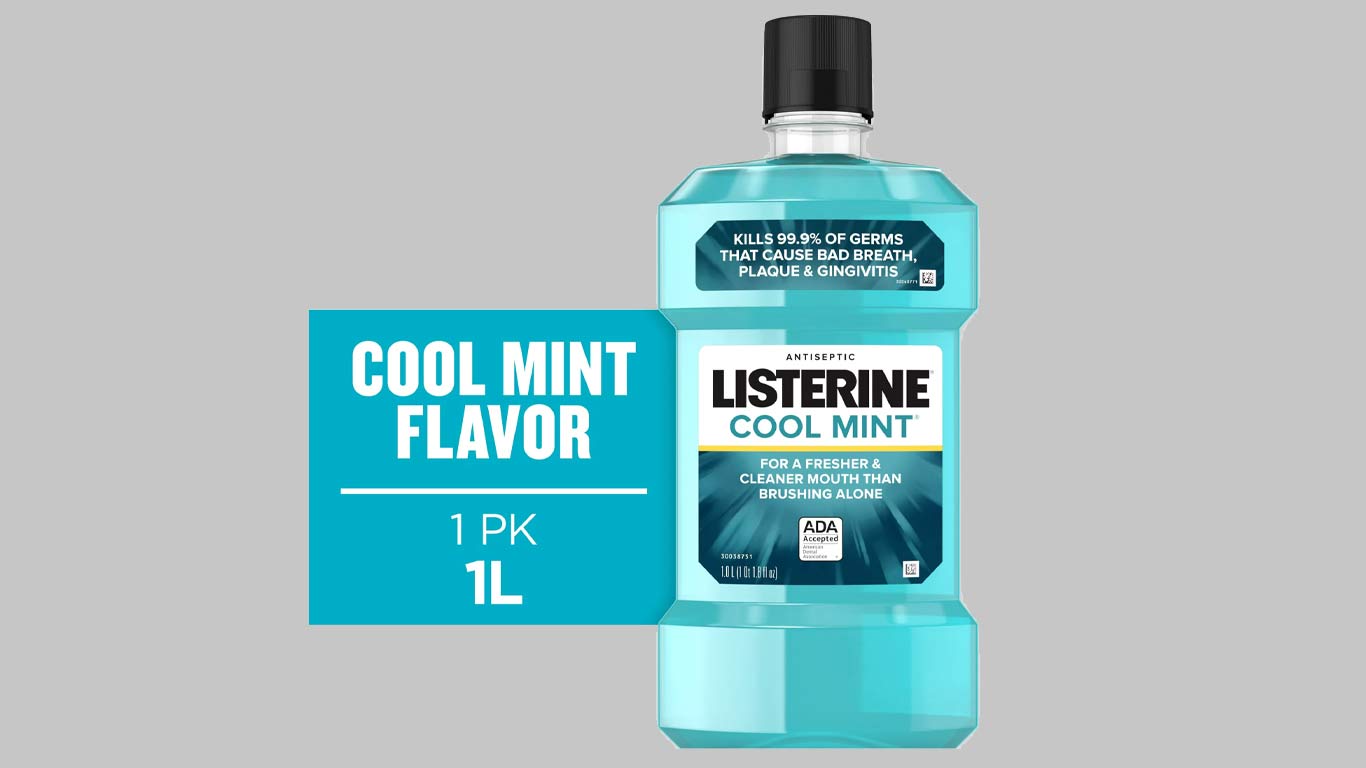 Do you want to protect your mouth from germs and want a fresh breath? Listerine Cool Mint Antiseptic Mouthwash will suit you! It contains antiplaque and anti-gingivitis ingredients, including: menthol, eucalyptol, methyl salicylate and thymol, letting you get rid of bad breath. To get this;
Click on the below button and check its current price on Walmart.
This 1L germ-killing mouthwash is accepted by the American Dental Association (ADA) and reduces plaque and gingivitis. Adding a 30-second rinse of this mouthwash offers protection against those germs that cause plaque, bad breath, and gingivitis.
Why wait? Get this people pleaser mouthwash and leave your mouth feeling clean and refreshed!