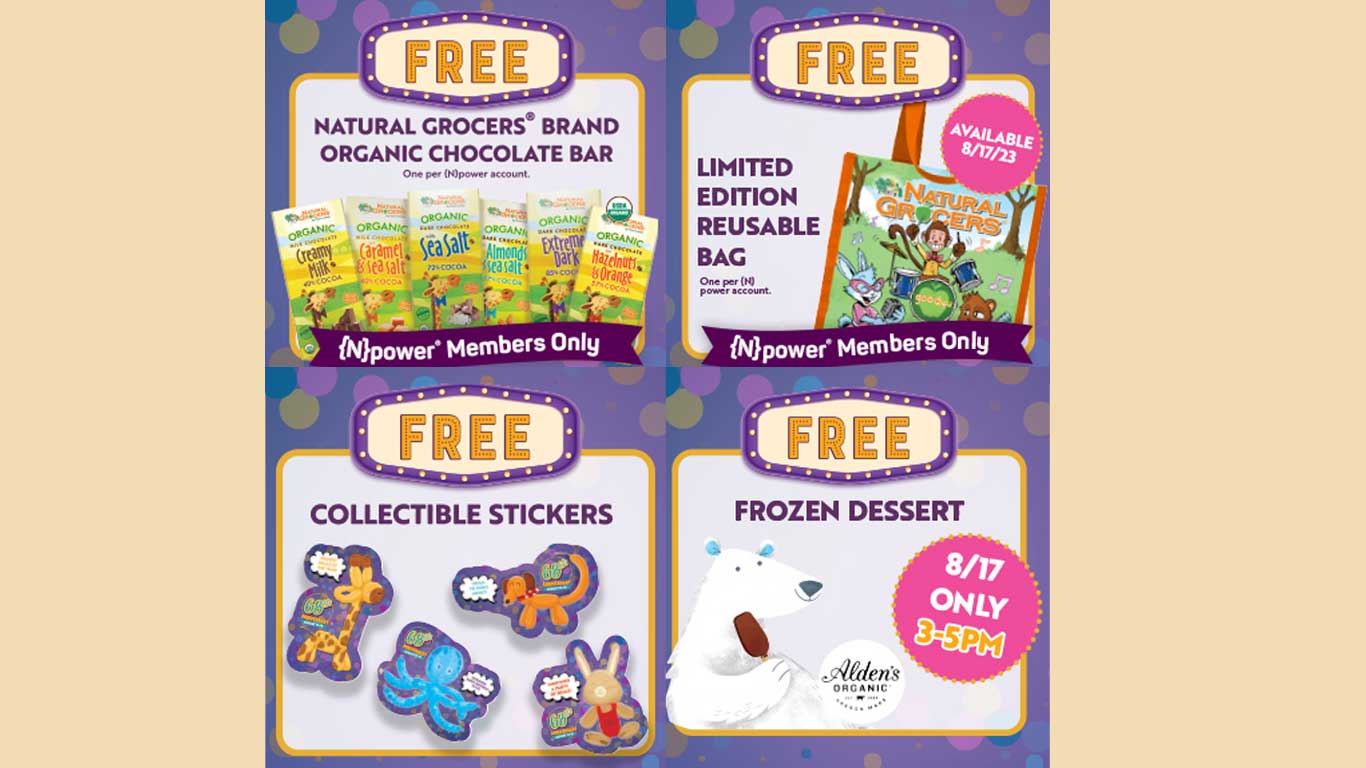 Natural Grocers is known for its commitment to providing high-quality, natural products, and now they're sharing the joy of this amazing offer.
Indulge in a delectable chocolate bar, grab a handy bag, show off your love for natural goodies with stickers, and treat yourself to a scrumptious dessert – all for free!
We've got some delicious news just for you. Natural Grocers is celebrating its anniversary in a truly sweet way – by offering a FREE Chocolate Bar, Bag, Stickers, and Dessert!
To savor this delightful deal, simply press "Get this offer now". Celebrate with Natural Grocers and enjoy a sampling of their wonderful products to make your day even more special.
Remember: It's a limited-time offer, so make sure you claim your goodies before they're gone.