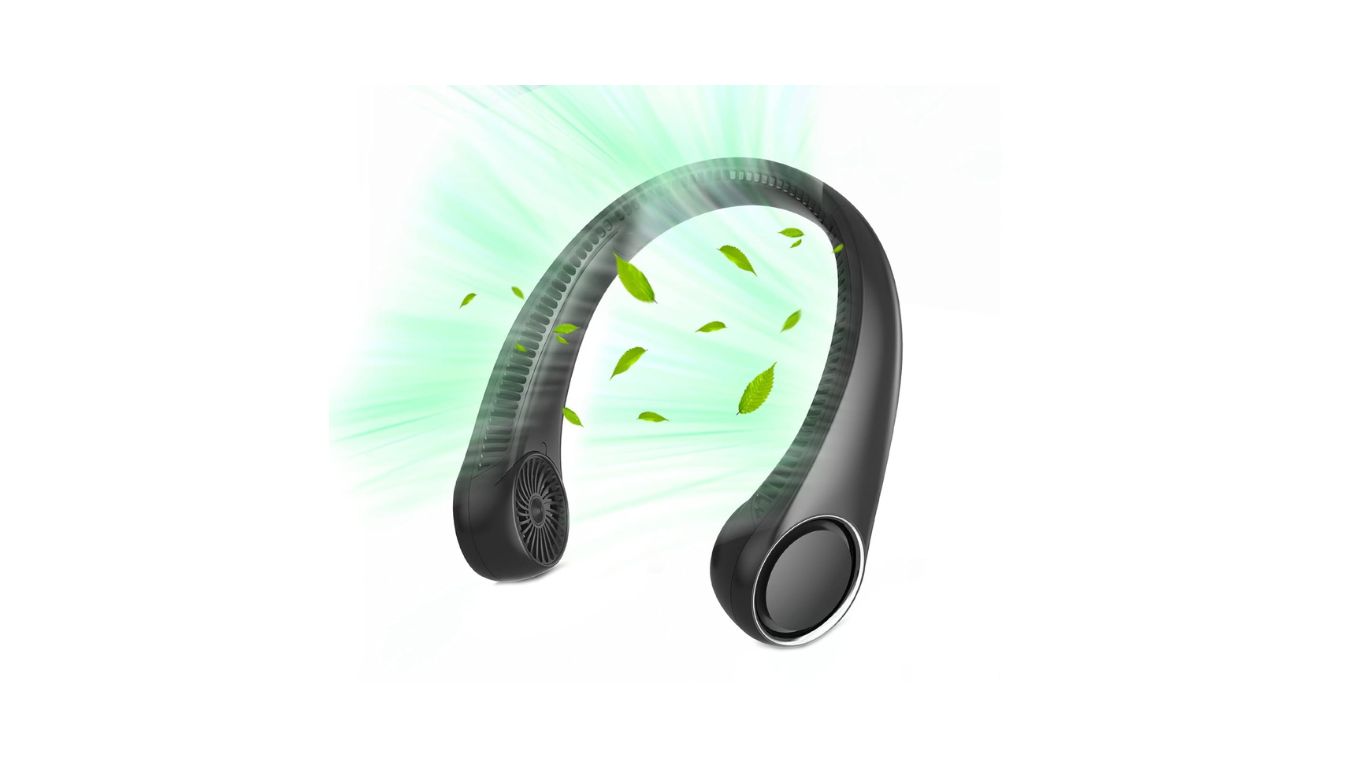 We are here with the Portable Neck Fan, a bladeless and 360 cooling personal fan designed to keep you cool and comfortable wherever you go.
This innovative neck fan is the ultimate hands-free solution for staying cool during hot summer days.
With its bladeless design, it provides a safe and gentle breeze without any spinning blades.
It's perfect for outdoor activities, sports, traveling, or simply lounging around.
The Portable Neck Fan offers 360 cooling, ensuring that the refreshing breeze reaches every angle of your face and neck.
It's equipped with adjustable fan speeds, allowing you to customize the airflow according to your preferences. Plus, it's lightweight and portable, making it easy to carry and wear throughout the day.
To get your hands on this fantastic cooling companion, simply click on "Get this offer now".
With its rechargeable battery, the Portable Neck Fan offers convenient and long-lasting cooling.
Don't miss out on this opportunity to stay cool and enjoy the freedom of a hands-free cooling experience.