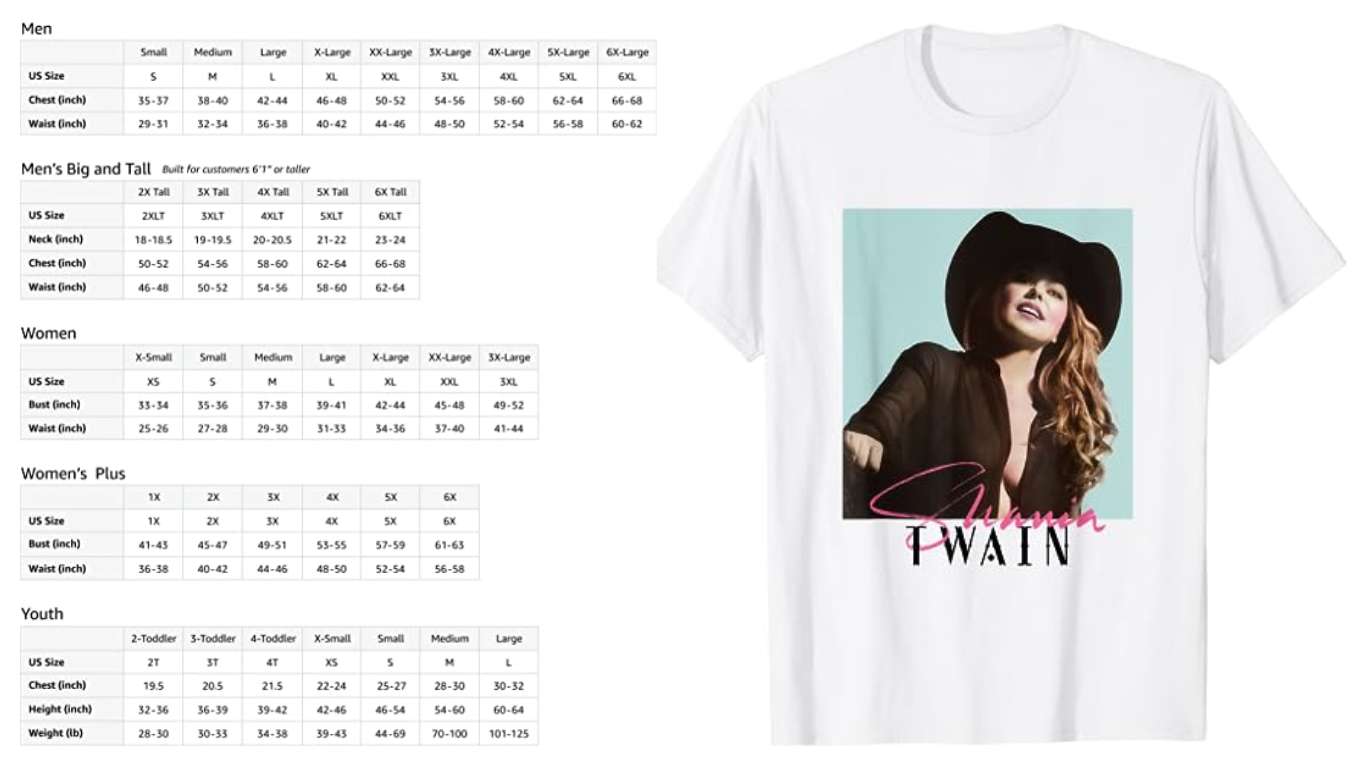 Celebrate the iconic music and undeniable talent of Shania Twain with the Official Queen Of Me T-Shirt. This exclusive tee pays homage to the legendary country-pop superstar, making it a must-have for all her fans. Featuring a stylish design and the phrase "Queen Of Me," this shirt exudes confidence and empowerment. Crafted with first-rate materials, it ensures an easy suit and sturdiness.
With a discount of 15%, the Official Shania Twain Queen Of Me T-Shirt is available for just $21.24, compared to the list price of $24.99. This fantastic deal allows you to embrace your passion for Shania Twain's music while making a style statement.
Show your love for the Queen of Country with this timeless and officially licensed merchandise. As an officially licensed merchandise, you can wear it with pride, knowing you're supporting the Queen of Country herself. Grab this exclusive t-shirt and showcase your love for Shania Twain's legacy with a touch of fashion and admiration.