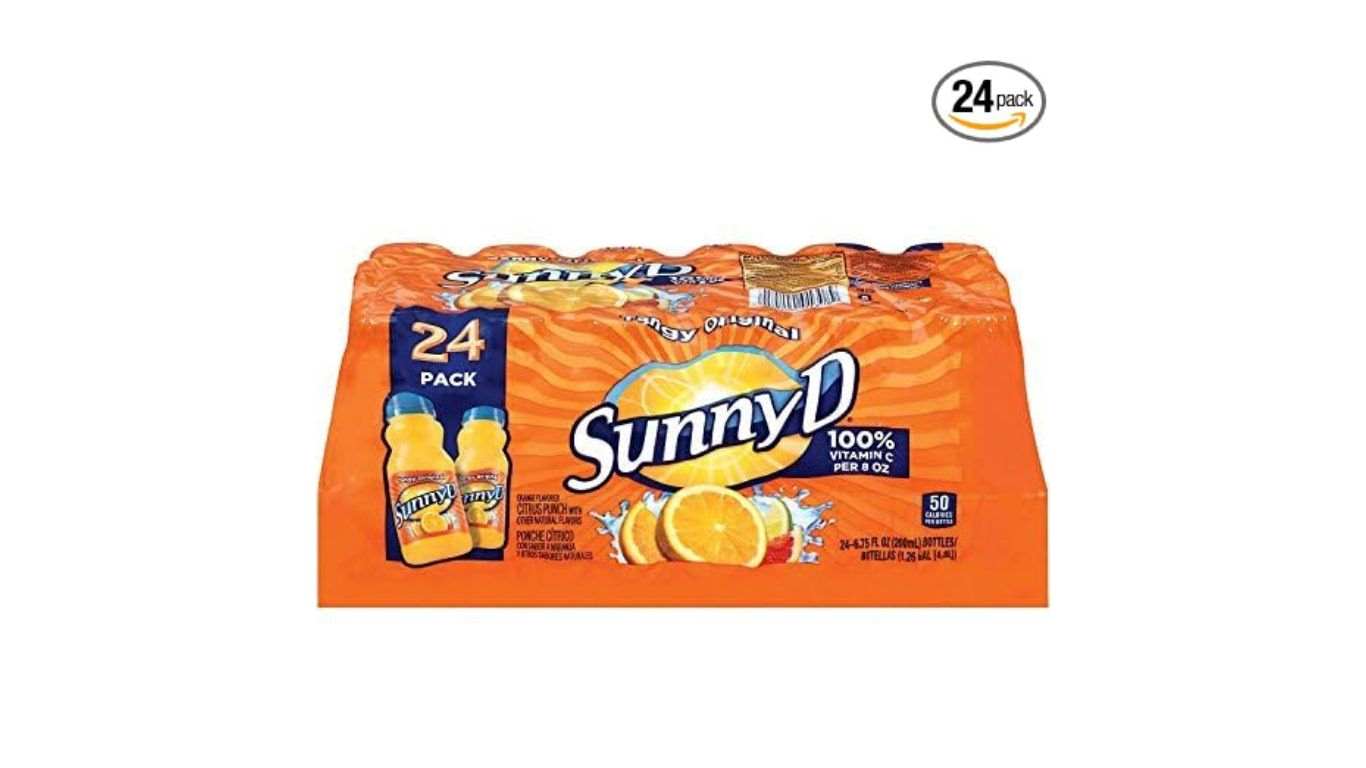 SunnyD tangy original orange flavored citrus punch in a 24-fluid-ounce packaging by Sunny Delight is a delightful liquid refreshment available on Amazon for just $15.20. Each pack contains 24 units, summing up to 576 fluid ounces in total.
Brimming with the zesty flavor of oranges, this product is a delightful source of 100% vitamin C.
Additionally, it boasts 40% less sugar, offering a healthier option to satisfy your thirst. However, it's important to note that the actual product packaging and contents might vary from the information provided on our website. Always ensure to read labels and directions for accurate usage and consumption.
On that note, hurry to get SunnyD tangy orange-flavored at a 13% discount on Amazon!