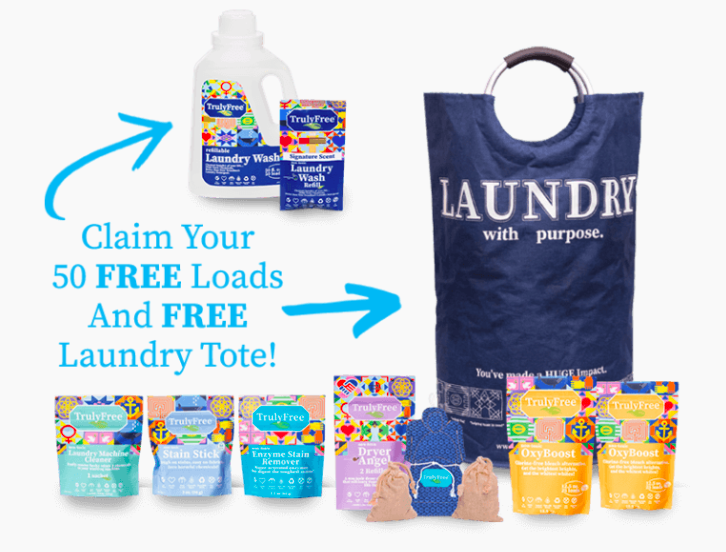 Doing laundry can be tiring for hardworking moms, but when you get a FREE and LIMITED EDITION holiday tote bag, things get exceptionally rewarding. At this #LOVELAUNDARYDAY, Truly Free offers 72% off on all its premium, non-toxic products. So, get freshly washed clothes today, and that too without spending big bucks.
The extensive range of products includes:
OxyBoost Brightener
Enzyme Stain Remover
Non-Toxic Stain Stick
Laundry Machine Cleaner
Refillable Forever Laundry Wash Jug
Signature Scent Laundry Wash
Surf the website and pick the laundry bundle you like. Insert the mandatory information like email address, shipping, and payment, and you will avail 72% discount on your shopping.
And what's the best part? There is no shipping cost!
Note: This offer is valid for US residents only.