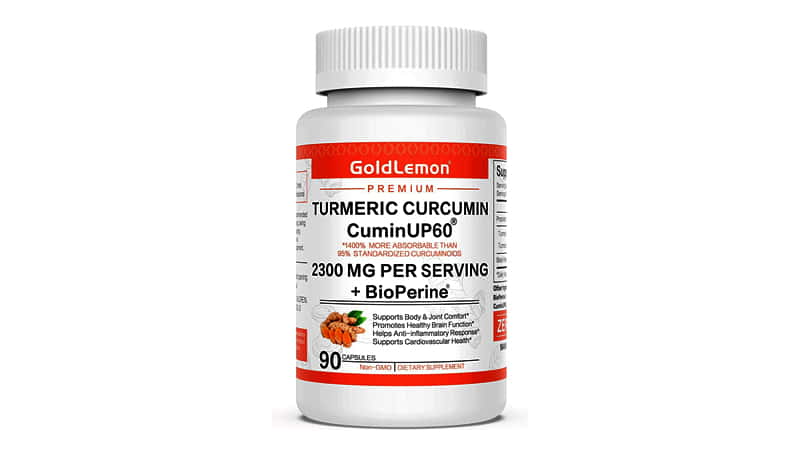 GoldLemon Turmeric supplements with added black pepper and ginger for better absorption.
This supplement contains natural antioxidants that help fight and prevent inflammations, reduce after-exercise soreness as well as boost your immune system.
One bottle contains: 90 capsules
Turmeric curcumin capsules are gluten free, non GMO, and have no side effects, so, grab now and improve your health!