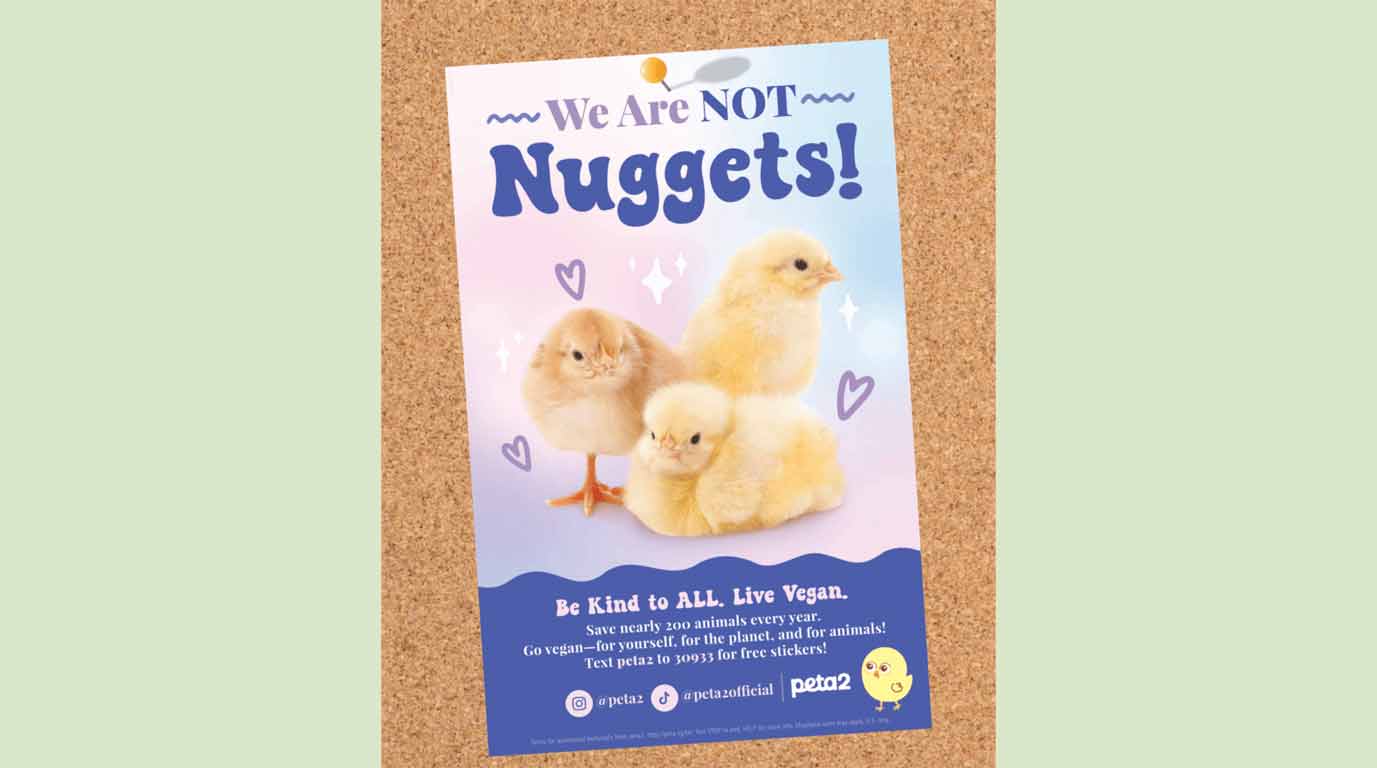 Want to spread the word about animal rights? Score a FREE "We Are Not Nuggets" poster from PETA2!
To get this awesome poster and make a statement, head over to PETA2's website. Discover the button "get this offer now".
There, you can get your hands on a poster that's all about raising awareness for our feathered friends and advocating for their well-being.
Simply follow the instructions on the page to request your free poster.
Once it arrives, you can proudly display it and remind everyone that animals deserve our respect and compassion.
Let's make a difference together and show the world that animals are not just food – they're living beings with feelings too. Grab your "We Are Not Nuggets" poster now and let your voice be heard!